This article is more than 1 year old
Sony unveils latest attempt at an Android SmartWatch
Meet the new boss, same as…
After some heavy-handed hints, Sony has used the Mobile Asia Expo 2013 to show off the latest version of its Android SmartWatch, intended to be the fashion item of choice for the mobile cognoscenti.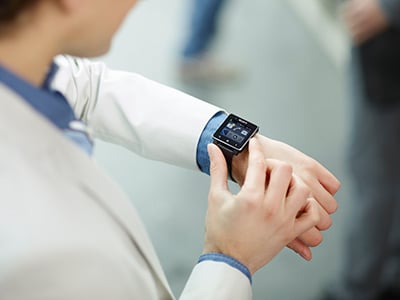 SmartWatch and a cream suit – double fashion fail
"Competitors are only now launching first generation devices, while we are already launching a 3rd generation device with all the insight gained from over half a million customers combined with Sony's wealth of technology expertise to create the best ever smartwatch experience," said Stefan Persson, head of companion products at Sony Mobile.
In the six years since Sony first made a foray into the smartwatch arena, you'd think there's be some improvements to the design. But instead there's a similar 1.6-inch 220-by-176 pixel display on the device, which runs Android 4.0 and uses Bluetooth 3.0 for connectivity.
NFC is included for the first time, and Sony claims the watch is water-resistant – meaning you can splash the thing, but don't submerge it. The Sony-specified stainless-steel wrist strap can be replaced easily enough with a standard 24mm watch-strap mounting point, but Sony is hoping that it'll be apps, not accessories, that drive sales for the new wrist-mounted hardware.
"We have over 200 unique apps dedicated for Sony SmartWatch with over one million downloads to date and we are continuing to work with our strong developer network to deliver ever more compelling smartwatch experiences," said Persson.
Sony has dumped its proprietary power connector for a simple Micro USB connector, and the company says the watch will last five to six days of light usage – but that drops down a couple of days if you're linking the watch into your mobile on a regular basis. iOS users aren't going to be able to use the new kit.
In all, the new watch looks pretty much like the old one. Sure, there's some new hardware like NFC, but this isn't a design that's going to set the world alight with its inventiveness or ease of use. Sony has skimped on the details of pricing (although a retail price of $100 looks likely) and says the watch will be out in September. ®