There's much talk in the mobile operating systems market about a third player breaking the Android and iOS duopoly. BlackBerry and Windows Phone 8 certainly want to be that player, but Mozilla's CTO Brendan Eich tells El Reg that Firefox OS might have the secret sauce that could severely disrupt the market.
"We're being open on strategy," Eich told us on Monday. "It's all about disruptive innovation, and we're opening on the lower cost area of the market. But that will mature into the higher-end sector as well."
Mozilla isn't trying for an aggressive launch at the highest-value end of the smartphone with Firefox OS, he said, but rather looking to convert the 78 per cent of people who are on a feature phone to upgrade. Firefox OS is low-cost, designed to be easy to use, and has a crucial advantage in its developer support base, he claimed.
Firefox has 80 different language packs, he said, and those didn't come from Mozilla paying people to produce them but from highly motivated developers building for their own community. The first Firefox OS ZTE phones will launch in Spain on Tuesday and there is already software ready for the handsets in Catalan, the second language of the nation, thanks to a devoted developer base.
While Mozilla's developer base is strong, partner Foxconn is betting in a big way in the OS. It's on a hiring spree to support the operating system, and Eich said he was encouraged by the amount of support Mozilla was getting from partners such as Huawei, Qualcomm, LG.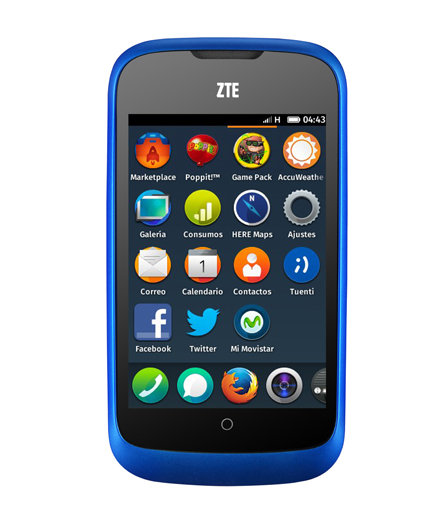 Open and ready for action
Multiple vendors in Asia and South America are also keen on the operating system, Eich said, and these countries represent the fastest growing smartphone areas. By adding localized content to these market and ensuring handsets are low cost and easy to use, Firefox might be able to take a sizable market position.
"We're hungry, but we play fair and we'll work with horizontal partners," Eich told us. "We're open source, so we're lower cost and easier to work with."
Mozilla's long record in the open source movement does give it a serious advantage. While it works on the Android Linux kernel, Mozilla's core open source credentials have been already tested in its battle with Microsoft over IE, and if Redmond's legal eagles can't demand a patent tariff, then Firefox OS looks set to be free of royalty taxation from IP vultures.
"We've been vetted," he said. "But we're working to avoid obvious pitfalls."
A smart Symbian replacement
While Android might have usurped Symbian as the world's favorite mobile operating system (to the chagrin of Microsoft who at the time of the Nokia deal proclaimed for some bizarre reason that Windows Phone 8 might fill the gap), but Firefox could provide something better, Eich said.
"Look at the operating system fragmentation," he said. "Most users we're targeting are stuck with the curse of Gingerbread (Android 2.3) and that's not a fully functional mobile OS. Firefox is. You can see the writing on the wall."
Critics of the Firefox OS browser-based approach have claimed that without an internet connection a Firefox phone would be little more than a brick. But Eich said that this wasn't the case; HTML5 lays a good systems base for offline applications and a user's data would be safely stored offline on the handset to be ready for use when needed.
As for the user interface, Eich said that the internet was the fastest evolving UI in the business, thanks to advanced web languages and CCS. Firefox OS will be responsive enough to take advantage of new web standards to allow online of offline apps, he said.
Fondleslab fancies
Eich said that much of the initial developer interest had been based around the smartphone OS, but that Mozilla has bigger ambitions.
"We're moving aggressively and you'll see things soon," he told us. "The tablet is an obvious next choice. It's one of the early ideas that we had when we launched with the current Firefox OS project repositories. We thought tablet should be easier for us, but all the interest was in the area of smartphones – and a lot of developer interest, too. We went to smartphones, but we're going to tablets ASAP."
Looking ahead, Eich commented that Foxconn's "eight-screen" strategy looks very interesting. The supplier wants to become a one-stop-shop for everything from televisions down to smart watches, and Mozilla could fit into this range of form factors, he said.
Mozilla's history is one of disrupting existing markets with new open source technology, and the field is ripe for the plucking, he explained. While BlackBerry and Microsoft scrabble for third place in the mobile OS market, Mozilla could be about to repeat its success in the browser field with an OS hit, Eich suggested. ®