Kylie Fowler got controversial when she spoke last month to an audience of asset management and configuration management professionals at the BCS CMSG Conference in London about the five constants she always encounters in her 10-plus years of working as an IT asset management consultant.
While these constants may always hold true, and her advice on how to deal with them held some surprises.
She counselled the audience always to listen to their data - "your data has a huge amount to tell you if you use it correctly," she said.
Home is where the data is
"All data has a natural home, so you need to take advantage of your existing data sources and not reinvent the wheel. It means that you must validate the data and pick and prod at it and understand how accurate it is," she said.
"Your data sets may start off as inaccurate but you can work to make them more accurate. The data owner will be more willing to keep it up to date if they know someone is relying on it to make decisions."
Fowler, a founder member of the Campaign for Clear Licensing and treasurer of the BCS Configuration Management Specialist Group, then pointed out that although the tools at an asset manager's disposal may not always be ideal, "near enough is good enough".
"Most of us are in a situation where either the tools we have are fine and maybe the people and processes are struggling, or alternatively the tools are rubbish but no one wants to make the investment in anything else."
If the tools are fine and the people and processes are struggling, she said, then it's important to recognise that IT asset management can be a low priority in many organisations, and therefore you need to automate as much as possible and give people specific tasks to complete.
Spreadsheet hell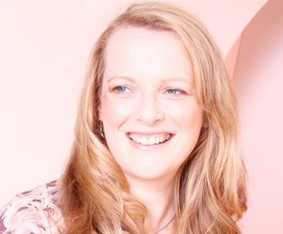 Fowler: Near enough is good enough
"If the tools are rubbish and you're stuck in spreadsheet hell then demonstrate the business benefit from the existing tools," she said. "Then you can say look how good I am with the tools I've been given, imagine how good I could be with something that does the job better."
She advised the audience to work with their existing data sets and focus on producing benefits so that they can build the business case for the tools they need.
Her third constant is that hardware asset management is expensive, very time consuming and takes up resources. She said: "Do the minimum you can get away with – but be certain that a discovery agent is deployed. As the IT asset management processes mature you can do more as a clear benefits case emerges."
Her fourth constant is that software asset management is a team sport and that there is a huge range of stakeholders who need to work together effectively.
Just one IT-oriented software licence change needs to take in IT support, to discover how many desktops and laptops the change involves, HR, to find out how many employees and contractors are affected, IT management, who need to pay for it, procurement, who need to send the purchase order to the supplier and finance, who want to know why it costs so much - five different groups of people for one IT oriented piece of software.
Said Fowler: "The critical element is trust, these groups need to trust that you're not wasting their time, that your analysis is accurate and that you will help them when they need you to. I believe that with the right reciprocal relationships software asset management can be a fulcrum for information flows within an organisation."
Risky business
Her fifth constant is risk management. It's important that businesses identify the organisation's existing risks, keep an asset register and identify and communicate emerging risks. She said: "You don't have to do it all, you don't have to be 100 per cent compliant all the time. But risks need to be identified analysed prioritised and mitigated."
Fowler is passionate about the importance of aligning IT asset management to business needs and the importance of risk management to IT asset management professionals.
She had this final advice: "Insert yourself into the portfolio approval process read the project briefs understand the business strategy – is the business growing shrinking, centralising decentralising. You need to understand what he IT department is doing. Put yourself into the processes that govern change, get involved in strategy." ®