This article is more than 1 year old
Bigger than Twitter: Opera releases rebuilt Chromium-based browser
Some of the functionality's gone... but it'll come back
Opera, the pioneering web browser, may have only a small single-digit market share but that still counts as a hefty number of people – it has more active users than Twitter. But it doesn't look like a happy place today.
Earlier this year Opera announced a decision to base future development of its desktop browsers on the WebKit layout engine – in preference to its home-grown Presto software that it has used for a decade. Today, it made the first release of this - Opera 15 - widely available to the general public. But it might come as a shock for power users to find that Opera 15 looks like a wrapper around Chromium. So much so, that it's hard to tell the difference.
Many features taken for granted by connoisseurs for years are AWOL: the list includes almost all (or any) UI customisation, bookmarks, tab handling, Opera Link, and notes. The Dragonfly developer tools have been jettisoned while the Opera Mail email and RSS reader is now a standalone free download (which actually works very nicely).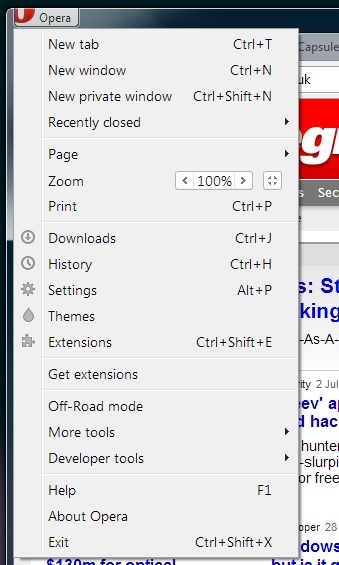 Smells like Chromium: Opera 15
On the plus side, Opera 15 gains a considerable performance kick, much better site compatibility, and a bunch of modern third-party extensions. Evernote Clearly, LastPass and Pinterest are already available for the new work-in-progress browser. A clippings repository called Stash has been added, along with folders for Speed Dial entries.
Opera will continue to provide security updates 12.x production browser while it adds features to the WebKit-based stream on a rapid release cycle – and says nobody is forced to change.
Headline text
"We have neither asked nor forced our 12.x users to upgrade to Opera 15, as we know that some features that are important to you are still to come. … You can expect that we will keep Opera 12.x up to date and secure. In the future, once we are comfortable with the feature set, we may ask you to upgrade," Opera says in a blog post today.
Opera's Bruce Lawson told us:
"We're building for the future. The fast release cycle is deliberately timed so you'll see what's in the Next within a matter of weeks."
What about the disgruntled power users?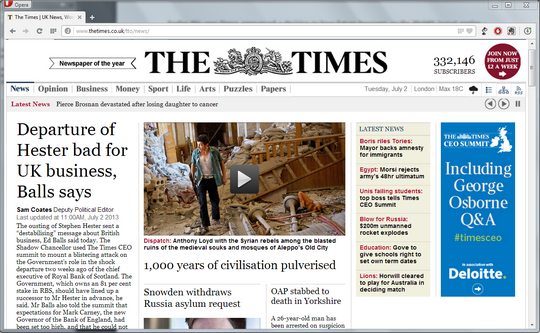 Opera 15.
"The most important things for the majority are there – we've done the testing to establish that - with great site compatibility and great speed. There are things I'd like to see reinstated but that doesn't mean 50m people want them; in Opera 16 and 17 we'll reinstate some. Stuff will come back in this rapid release cycle. Things that we're specifically looking at are more options for tab handling, and Opera link."
Lawson said that Opera had to move with the market, which wants compatibility, simplicity and speed. "The vast majority of problems users had were with compatibility – with sites not following the standards and Opera following the standards. It's now compatible with most sites – and we have the features most people want."
Opera welcomes feedback and reads every comment – it'll clearly take time before the extreme customisation possible in the current Opera returns, probably via extensions.
Ironically, much of what is taken for granted in the modern desktop browser began life with Opera, with Mozilla and Microsoft late adopters of Opera innovations such as tabs and speed dial, to name but two. ®