Growing pile of biz sync 'n' share products try to differentiate
EMC, ownCloud and Box have been polishing their offerings
There's a burst of activity in the file sync'n'share world as EMC, ownCloud and Box strive to reassure enterprise buyers that their products have the reliability and security they need, while satisfying end-users' needs for simplicity and convenience.
Syncplicity has had its update announced in a blog post, which introduces its notion of secure shared links. Users of Macs and PCs can securely send any file, actually a link to the file, in a Syncplicity folder on their device to other users who can be rigorously specified to prevent onward transmission of the file. (or rather, links to it)
There's no need, the blog says, to bother with email attachments with possible large file limits or FTP sites, or VPNs. The size of the file doesn't matter either, so long as it is in the Syncplicity folder. The destination user can be required to enter a password to access the shared link. This shared link system works with on-premises or in-the-cloud Syncplicity folders.
You can specify a link duration so that old links don't get forgotten and stay live forever. Similarly, you can also monitor file download activity. The Syncplicity blogger writes that Secure Shared Links have "increased the security and convenience of sending large files."
ownCloud
ownCloud represents an open source approach to file sync'n'share. The software firm which has an updated Enterprise Edition due out next month. The company says it has almost a million users. It "can be deployed fully on-premises, integrating into existing user directories, governance processes, security, monitoring, storage and back-up tools," says the firm.
Users can get plug-in apps to have file versioning, file sharing, and external file system mounts.
The latest ownCloud EE will add:
AD and LDAP integration
AES encryption for data at rest
Provisioning API
Integration of existing file stores on external storage
Home directory integration via NFS or CIFS/SMB
The company says "Access to ownCloud stored content is provided via a web browser, desktop syncing apps for Windows, Mac OS X and Linux, and mobile apps for Android and iOS mobile devices. ownCloud also supports WebDAV access for other standards-based tools."
It will be priced from $15/month for an annual subscription for a minimum of 50 users be available in July from owncloud.com/download..
Box
The file sync 'n' share product space is heating up, with EMC revving up Syncplicity, ownCloud revving its open source software and Box getting glamorous speakers, like Canadian journalist Malcolm Gladwell, for its BoxWorks customer event in September.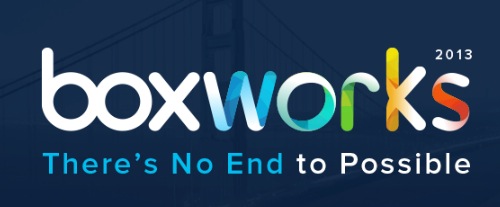 Aaron Levie's Box has its own file sync'n'share product and its customer event BoxWorks takes place September 15 - 17 at the Union Square hotel in San Francisco. The speaker line-up includes Nicholas Carr, who wrote "Does IT Matter," and "The Big Switch" about the coming of utility computing. His latest book, "The Shallows", suggests that Internet's pervasiveness could be causing people to dumb down.
The show will also feature "Crossing The Chasm" author Geoffrey Moore and Gladwell, author of "Blink", "The Tipping Point" and other books. He's slated to speak about how small industry players can take on behemoths, which is the subject of an upcoming book, "David and Goliath."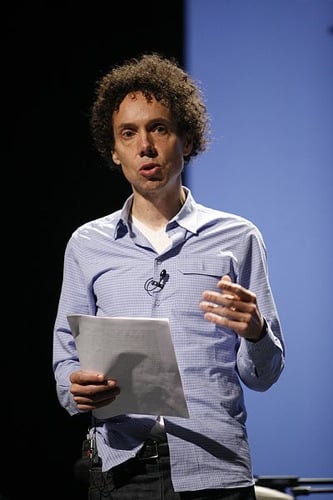 Malcolm Gladwell
File sync 'n share' started out with consumer-style Dropbox convenience and simplicity but is evolving into enterprise end-point data management, integrating with data protection policies, secure data stores, correctly validating users' access and so on. It's developing quickly and, so far, the storage incumbents, with the exception of EMC, are struggling to keep up with upstarts like Box, Dropbox, Druva and SME.
If Dell, HDS, HP, IBM and NetApp are to quickly gain ground in this area it's likely they may have to buy in technology, just as EMC did when it bought Syncplicity. ®