MagicPlay creator crafts Raspberry Pi demo
'Open source AirPlay' unleashed on the world
Hard on the heels of the release of MagicPlay, the BSD-licensed alternative to Apple's AirPlay, comes the inevitable Raspberry Pi demonstrator.
Why bother? Because some people are impatient: MagicPlay's creators, DoubleTwist, hope that the streaming-over-WiFi software will become as popular as AirPlay and get built into speakers, TVs, tuners, phones and the like.
In the meantime, of course, it's a DIY creature, so the company's co-founder Jon Lech Johansen has demonstrated the Raspberry Pi hack to give people a look at how to put a MagicPlay setup together.
As well as the Raspberry Pi, Johansen's setup has an Android phone, speakers (naturally enough), and an external USB sound card and amplifier because of the RPi's poor audio.
Actually, it's clear that for personal use, Johansen has more than one setup, since one of his screenshots shows that he can stream MagicPlay content to two locations – the kitchen and the living room.
There's not so much to setup on the Raspberry Pi: Qualcomm's AllJoyn, github repositories for audio and about/services, MagicPlay itself, and the DoubleTwist player for Android.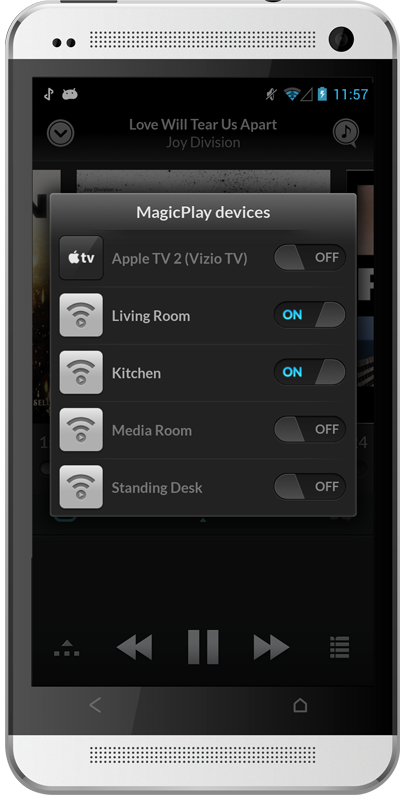 MagicPlay seeks to do open source AirPlay
DoubleTwist hopes that the combination of free software and simplicity will give MagicPlay legs. It promises that an OEM only needs to embed the MagicPlay open source component in their device for it to work, and the source code release allows it to be embedded into music apps. ®