The International Astronomical Union (IAU) has officially named an asteroid after the recently-deceased Scottish author Iain Banks, a 6.1 km (3.8 mile) "stony" rock in the main asteroid belt orbiting the Sun.
Dr Jose Luis Galache of the Minor Planets Centre (MPC) heard about Bank's diagnosis of cancer and, as a reader of his science fiction, came up with the idea of an asteroid honor. However, the MPC only classifies asteroids with a numeric status, and so he picked out a candidate, asteroid 5099, and nominated it to the Committee for Small Body Nomenclature (CSBN) at the IAU.
"With the help of Dr Gareth Williams, the MPC's representative on the CSBN, we submitted a request to name an asteroid after Iain Banks with the hope that it would be approved soon enough for Mr Banks to enjoy it," he wrote in the MPC blog.
"Sadly, that has not been possible. Nevertheless, I am here to announce that on June 23rd, 2013, asteroid (5099) was officially named Iainbanks by the IAU, and will be referred to as such for as long as Earth Culture may endure."
Asteroid Iainbanks was discovered in 1985 by Belgian astronomer Henri Debehogne and has since been sighted 1,334 times. It's no danger to Earth, but forms a stable part of the rubble belt between Mars and Jupiter left over from a planet that didn't achieve critical mass.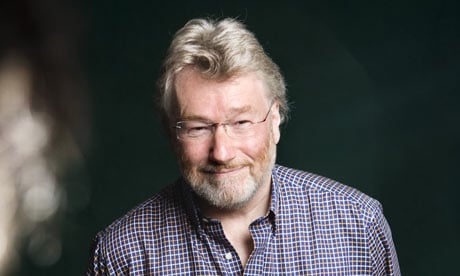 The Sun will carry on shining over Iainbanks
"Iain M. Banks (1954-2013) was a Scottish writer best known for the Culture series of science fiction novels; he also wrote fiction as Iain Banks. An evangelical atheist and lover of whisky, he scorned social media and enjoyed writing music. He was an extra in Monty Python & The Holy Grail," the asteroid's citation reeds.
It is indeed a pity that Banks' cancer was so aggressive that he missed the naming. When Banks broke the news of his illness, it was hoped he would last a year, and certainly long enough to see the publication of his last book The Quarry in June, but sadly the disease spread too fast.
In the author's Culture SF series asteroids feature as hollowed-out semi-natural space craft that travel the universe in search of pastures new and interesting, or that are designed as stealth storage depots for weaponry that can float through the galaxy inconspicuously and be deployed as needed (read Excession for more details).
Other writers who have been similarly honored with asteroid names include Arthur C. Clarke, Isaac Asimov, Ray Bradbury, Terry Pratchett, Kurt Vonnegut, and Douglas Adams.
Banks is in very good company. ®
Similar topics