This article is more than 1 year old
Sleek Nokia Lumia details EXPOSED ahead of Thursday's disrobing
Crikey, get a load of those bulging assets
You can't keep a product launch secret these days – and it doesn't help when your platform partner is incontinent.
Nokia's second 41-megapixel phone, and its first running Windows Phone, will be unveiled to the press in New York on Thursday. But leaks have already disclosed its name, specifications and design.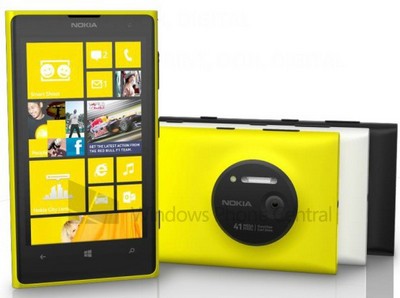 The Windows Phone central blog has snagged some marketing renders and device specifications. In line with previous "leaks", the Buster Gonad sensor-touting device has 32GB but no expandable storage, runs Windows Phone 8 GDR2 and incorporates a Xenon flash.
Wireless charging is enabled by a clip-on backplate, as with the Lumia 720 and 925. The renders show the device in white, black and yellow. The site suggests the 1020 incorporates more RAM (2GB) than its predecessors. Microsoft Windows Phone manager Joe Belfiore posted images to Flickr that revealed "Lumia 1020" in the metadata. So, that leaves just pricing and any software surprises to be revealed on Thursday.
Since Nokia unveiled its imaging technology in the final Symbian phone, the PureView 808 in February 2012, it's been a guessing game when the system would run on a modern OS. Nokia appears to have shrunk down the sensor so it doesn't protrude as much as on the 808, but it still dominates the design of the 1020.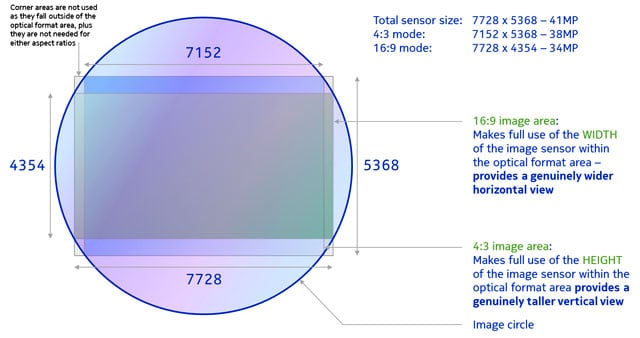 How the 808 does its stuff: an unfeasibly large sensor (click for slightly bigger version)
The 808 incorporated a custom graphics processor, as complex oversampling algorithms must be applied to the 38 million pixels captured without any lag. The device delivers 5MP photos by default. Nokia also rewrote the camera app from scratch for the PureView – but owners of the 808 prefer more control, opting for fine fiddling offered through a third party camera app. So the 1020 is likely to have custom camera software, too.
For those who can't wait, read our "long-term test" of the PureView or last year's real-world pro workout. Or, if you can't be bothered to do either, settle for a summary: it's quite hard to take a bad picture with this, the Buster Gonad of smartphones.
The 1020, however, is likely to include OIS (optical image stabilisation), giving better low light pictures than the 808. ®