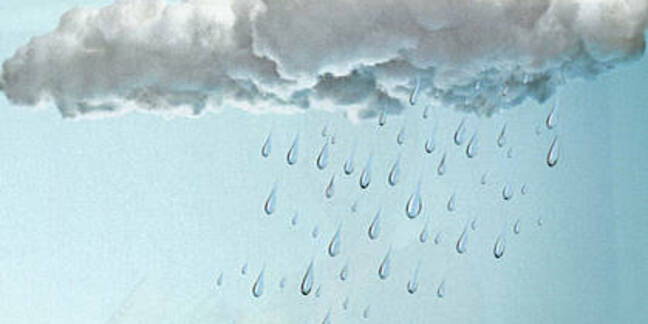 Disk and tape data protection provider Quantum is morphing into a cloud-based managed services provider, according to a company executive.
Henrik Rosendahl, Quantum's senior veep for cloud solutions, confirmed the company's move away from hardware and into the cloud in a video interview at the 12th International Cloud Expo taking place in New York.
First of all he declared: "Quantum is transitioning its business from being a predominantly hardware-based, on-premise data protection provider to turning into a cloud-based managed service provider … We are on the forefront of changing … data protection for enterprises from a predominantly on-premise exercise to a [situation where] more and more predominant part of it's going to be cloud."
He said customers were pulling Quantum along: "They're actually shifting the risk to the vendor. … They are moving away from tape and moving to disk and the cloud and we're riding that wave."
Quantum announced its Q-Cloud service for backup, restore and disaster recovery in August last year. A deduplicating DXi backup-to-disk appliance sits in customers' data centres and sends data to Quantum Q-Cloud data centres.
Rosendahl then said: "The new thing we have in store is a new technology called object storage which is specifically targeted for the big data type of application. Protecting big data sizes (of data) is very, very expensive and not really practical. So object storage offers a blend between primary data and secondary data; all in a self-healing, self-protecting platform. That's what we're going to be announcing in the fall."
He said this was based on the Lattus product, an OEM version of Amplidata's object storage technology which is currently used by Quantum as a secondary data tier alongside tape in its StorNext software suite.
How could this work? We might envisage Q-Cloud v2.0 which has a Lattus multi-tenant object storage system in its data centres. Big data is sent there over the wire from customers who have a Q-Cloud gateway appliance on their premises. This could, for example, be a modified DXi appliance. If it sent de-duped data to the Lattus system that would cut network bandwidth needs and reduce disk capacity needs for the Lattus boxes. ®
Sponsored: Webcast: Ransomware has gone nuclear