Feature Years before president Obama announced his infamous military "Pivot to Asia" policy, chip giant Intel had already embarked upon its own initiative to build out manufacturing and design capability in the region. Last week for the first time it opened the doors of its Penang facility – Chipzilla's largest outside of the US – so El Reg went to take a look.
Intel arrived 41 years ago in Penang as one of a handful of the so-called "Seven Samurai" multi-nationals to put down roots on Malaysia's west coast. Since then, Chipzilla has invested $US4 billion, signed up 6,000 workers and used the facility to design and manufacture everything from 4th generation Core processors to Atom CPUs.
Intel and the six other "samurai" were persuaded to invest by concessions from the Malaysian government. However, Chipzilla has since built out plants in Chengdu (mobile CPU, chipsets), Vietnam (SoC, chipsets), Dalian (wafer fab) and other parts of Malaysia, to take advantage of Asia's ever-greater global role in the design, manufacture and consumption of technology.
"Asia is the fountain of youth," said Robin Martin, global VP of the Technology Manufacturing Group. "It's vibrant, energetic, and where the highest growth rate is."
Bean counters at the major market watchers agree with that assessment. Gartner's Q1 2013 stats show the Asia-Pacific region (which excludes Japan) accounting for 27.6m PC shipments, as opposed to the US (14.2m) and EMEA (21.8m). When it comes to mobile phone sales in the same period, the region is even stronger, claiming 226m out of a total 426m global shipments. It was also the only region to record growth (+6.4 per cent) from Q1 2012.
Gartner Principal research analyst Lillian Tay told The Reg that Intel's growing number of facilities in Asia points to a company that wants to cater to the needs of the local market. "This is important as it's adding a different perspective to what it used to have and new ways of doing things. It's also getting closer to its Asian partners and giving them the opportunity to get more involved and innovate in certain areas," she added.
"It's still a work in progress, but Intel is going in the right direction."
Asia is not only a region where the most of the world's technology consumers now live, but also one where a large percentage of its kit is made, thanks to the dominance of Taiwan's big name OEM/ODMs and China as a low cost manufacturing base. Put in these terms, the Asian pivot begins to make even more sense.
"China has become one of the largest markets for PC and mobile devices. The closer Intel's facilities are to the supply chain in the market, the lower its TCO will be," Forrester's Charlie Dai told El Reg.
All under one roof
Today Intel's Penang site houses manufacturing, design and development facilities and is the company's largest offshore shared services site for back office work. It also serves as a hub for other Asian sites, where staff come to train, according to Martin.
Product development, testing, design, software, even mask production – everything is done on site according to the Integrated Device Manufacturer (IDM) model, he said. Putting all of these capabilities under one roof makes for more agile supply chain processes and the ability to produce and deliver products faster than before.
It's not all been plain sailing though. As The Reg reported back in 2009, Chipzilla was forced to shutter two older assembly test facilities in Penang "in order to align manufacturing capacity with market conditions" at the time. Today, however, the pivot to Asia has coincided with Intel's push into mobile computing.
"The PC is not dead but that alone isn't enough – Intel needs to get into mobile devices. In the manufacturing world this means a wider portfolio of packages that we need to assemble and test," explained Martin.
"Twenty years ago, there were one or two package types which were simple to build, but today … form factors are getting thinner and smaller so it's a huge challenge to assemble them without destroying parts. Then you need to test hundreds of millions of transistors by writing test programs to test every node. If a part fails we need to know why so we have sophisticated failure analysis tools to understand that at a transistor level and feed back to designers to generate a new product."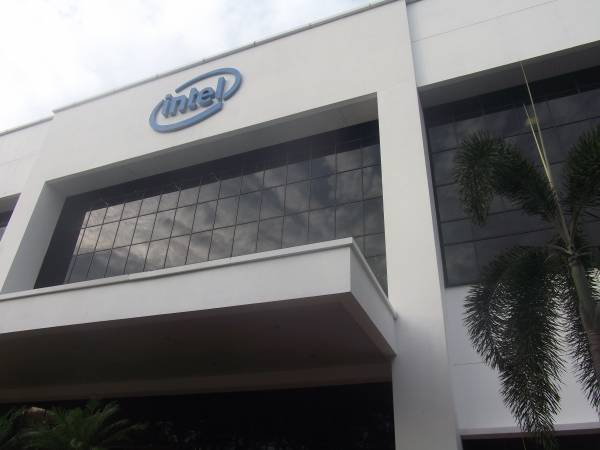 Similar topics