Last week's Patch Tuesday has reportedly gone sour, with one of patches released by Redmond causing trouble for video playback.
The 34-bug patches issued on July 9 include a fix for Microsoft's WMV codec used in wmv9vcm.dll, wmvdmod.dll for WMF Runtime 9 and 9.5, and wmvdecod.dll in WMF runtime 11 and Windows Media Player 11 and 12. The vulnerability in the codecs could be attacked with a crafted media file that gets past input validation features, crashing them and giving remote attackers the ability to execute arbitrary code.
However, InfoWorld is now reporting that the patch is causing problems in video playback, with the most common symptom being that it blacks out the top half of the video content.
Adobe users have found that the blackout applies to high-quality large video files under Premier Pro CS6, with the symptom also appearing in exported files. Adobe describes the problem here, with the recommendation that if users need WMV files, they need to roll back the relevant patch.
Other reports of the problem listed by InfoWorld include TechSmith's Camtasia Studio and Serif MoviePlus X6.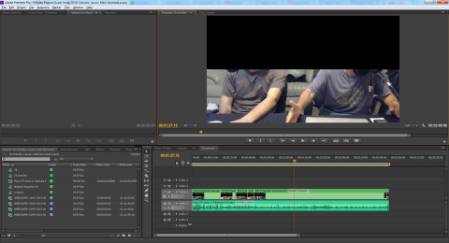 The video cutoff, shown in Camtasia Studio
The bug's also upsetting people in gamer-land: as soon as they installed the update, Steam users started suffering the same symptom in cut scenes for Dust: An Elysian Tail and Ion Assault.
The only workaround right now is to uninstall the patch associated with MS13-057. ®
Similar topics