So here on the El Reg storage desk, people talk of little else but the Drobo-Connected Data merger at the moment. Just what exactly is the story there?
It's interesting stuff. Take a look at our little timeline here:
Drobo timeline
- 2005 - Data Robotics founded
- October 2005 - $6 million A-round funding
- July 2006 - $12 million B-round funding
- September 2007 - $10 million C-round funding
- January 2008 - Drobo gets NAS capability
- February 2008 - $15 million D-round funding
- November 2009 - $10 million E-round funding
- December 2009 - Barrall leaves Data Robotics and Tom Buiocchi, ex-Brocade, becomes CEO
- April 2010 - Drobo file-sharing product
- July 2011 - Data Robotics changes name to Drobo
- May 2013 - Merger announced with Connected Data.
Total known Data Robotics/Drobo funding is $53 million, then. Connected Data had raised $6 million up to the merger with Drobo so its purchasing power would have been minimal. The firm probably raised new funding to take on Drobo but, surely, we're looking at a purchase price of as low as $5 million or even less; pretty much a fire sale. It looks like Drobo's preferred investors, the funding VCs, have made a thumping loss while common stock holders will have received nothing.
A source close to Drobo had this to say:
Investors forced Drobo to liquidate or sell, if anyone would have them. Turns out Connected Data negotiated with investors to buy Drobo at a fraction of its outstanding shares.
Now Barrall has his baby back, so to speak as he founded and runs Connected Data. We'll see costs taken out of Drobo to get the business profitable, probably meaning a product range reduction.
We asked him about all this, and Barrall had this to say:
I can't recall how much money Drobo raised from VCs but I think it was less than $70m and certainly not much more if any ... the company has never been profitable ... Drobo has done several rounds of funding at very high valuations. The math would be hard to work out but if we did it then we'd see that [say] 70 per cent of the dollar value would be far more money than Connected Data has ever raised ... so that's not really possible.
Was Drobo's move into enterprise sales a bad move?
Enterprise business comprises about 20 per ccnt of Drobo's revenues at this point. That's not the majority but a meaningful amount and a large year on year increase.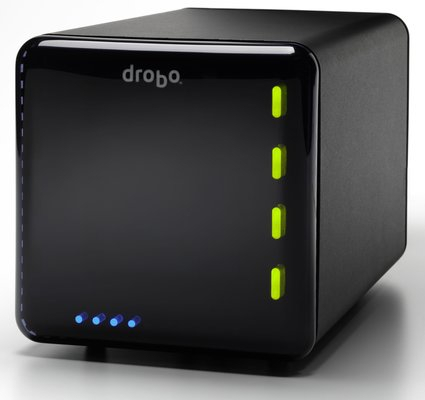 Drobo device
Then Barrall talked about the background to the VC owners selling Drobo:
The truth is that VCs generally fatigue of an investment after five years or so and Drobo is eight years old so it's true they were looking for somebody to take it over. I didn't agree with all of the strategic decisions the company made in my absence and expenditure was much higher than necessary in my opinion. These factors added to the fatigue and helped us to make the merger happen. I was delighted that ultimately Drobo's board made the decision to contact me and then to put the company back in the hands of its founder as opposed to pursuing other available options. Nobody cares about or loves this business more than I do and I'm going to work hard to make its customers and channel partners delighted.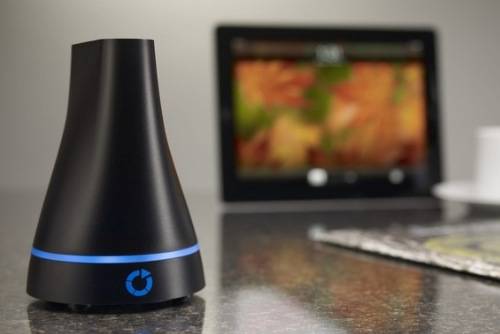 Transporter
And looking ahead:
I'm very much looking forward to seeing the company release new and innovative products, some based on the Transporter technology, over the coming year. The current series of Drobos continue to sell well and are loved by their owners. We've got a lot of work to do to combine the businesses and drive growth but that's what we aim to do.
So that would seem to be fairly conclusive: Geoff Barrall's pretty happy how things have panned out, but possibly some VCs aren't. ®