This article is more than 1 year old
Microsoft's earnings down on slow Windows sales, Surface RT bust
Has Redmond lost touch with consumers?
Just how off were Microsoft's sales projections for its ARM-powered Surface RT fondleslabs? Try $900m off.
That's how much Redmond wrote down in inventory adjustments in its disappointing fourth quarter and fiscal 2013 earnings report on Thursday, which saw the software giant miss analyst estimates by a significant margin.
Revenue for the quarter was $19.9bn, compared to the average $20.7bn that the group of worthies gathered by Yahoo! Finance had estimated. And Microsoft brought in just $77.8bn for fiscal 2013, instead of the $78.7bn the analysts were expecting.
On the positive side, both those figures improved on the year-ago numbers, meaning Microsoft yet again brought in record revenues for both the quarter and the year.
But if Redmond's revenue disappointed the analysts, so did its profits. Wall Street was expecting to see earnings for the quarter of $0.75 per share. Instead, Microsoft's income was $4.97bn for Q4, or $0.59 per share, well below even the lowest estimate.
Mind you, for the year-ago quarter Microsoft actually posted a loss. But if you recall, most of that was due to a monster $6.2bn charge related to Redmond's bungled acquisition of online ad-slinger aQuantive.
A lot has happened since then to give analysts (and shareholders) hope for improvement, too. Windows 8, Windows Phone 8, Windows Server 2012, Surface RT, Surface Pro, Office 2013, and the revamped Office 365 subscription plans all launched in fiscal 2013. So where are the results?
Naturally, Microsoft's new CFO Amy Hood placed much of the blame for the company's poor performance on the overall downturn in the PC market, and the consumer segment in particular. While sales of business PCs actually showed modest growth, she said, consumer PC sales were down around 20 per cent for the year, which in turn hurt Windows sales.
The conventional wisdom says that tablets are behind it all, with fondleslabs cannibalizing the PC market. But if that's true, Microsoft's struggling Surface group wouldn't know it. As mentioned, the company wrote down $900m in inventory for the year, mostly related to the $150 price cut on the unloved, ARM-based Surface RT slabs. That one charge effectively knocked $0.07 off Microsoft's earnings per share, Hood said.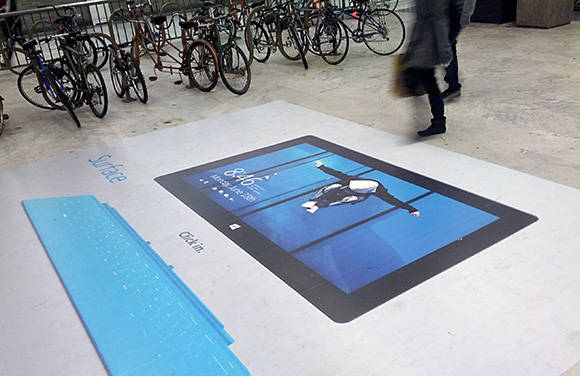 It's not working
Battered on both its hardware and its software side, the Windows division's operating income was $1.1bn for Q4 of fiscal 2013, down from $2.4bn in the year-ago quarter – a 55 per cent drop, year-over-year.
The Entertainment and Devices division, which includes not just Xbox but also Windows Phone and Skype, also lost money, to the tune of $110m. But that was actually a bit of an improvement, as it lost $252m in the year-ago quarter.
The Online Services division, as usual, was another hole in the bucket, losing $372m in the quarter. That was comparable to what it lost in Q4 of 2012 – that is, if you don't include the aQuantive charge, which hit this group.
But despite all that bad news, Microsoft's two other business divisions actually saw growth. The Server and Tools division grew its operating income by 14 per cent, on revenue growth of 9 per cent. And the Microsoft Business division, which includes Office, Exchange, Lync, and the Microsoft Dynamics business software products, saw its revenue grow by 14 per cent and its operating income grow by 18 per cent.
For fiscal 2013, Redmond's revenues from the Server and Tools division and the Microsoft Business division combined came to $45bn, or 58 per cent of the total. In terms of operating income, however, those two divisions accounted for $24.4bn – 91 per cent of the total.
Microsoft's enterprise-oriented business units are solid. It's the consumer-focused ones that are taking a beating – so whoever green-lit that never-ending consumer ad campaign for Surface has a lot of explaining to do.
But we won't have Windows, Entertainment and Devices, and Online Services to kick around anymore – or Server and Tools, or Microsoft Business either, for that matter. Head honcho Steve Ballmer killed all five product divisions in his big reorg earlier this month, replacing them with four new divisions designed to get the company on a more holistic path he calls "One Microsoft."
That reshuffling will make comparing next year's results to this one's a lot harder. ®