For what are no doubt very important artistic reasons and nothing whatsoever to do with financial considerations, James Cameron and 20th Century Fox have said they'll now be doing three Avatar sequels instead of two.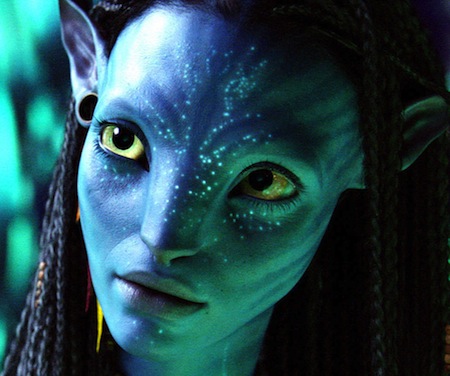 The big blue movie helmers said that they're hoping to shoot all the movies simultaneously, just like Peter Jackson's The Lord of the Rings back-to-back filming, Deadline reported.
The entertainment mag said it wasn't inconceivable that such a schedule could see the movies end up costing close to a billion dollars, but since the first film made $2.8bn, Fox may not mind stumping up the readies.
Cameron has taken on no less than four scriptwriters to help him out with the sequels, with War of the Worlds' Josh Friedman onboard to write one film, Rise of the Planet of the Apes' Rick Jaffa & Amanda Silver for another and Fantastic Voyage writer Shane Salerno for the third.
"Building upon the world we created with Avatar has been a rare and incredibly rewarding experience," Cameron enthused. "In writing the new films, I've come to realise that Avatar's world, story and characters have become even richer than I anticipated, and it became apparent that two films would not be enough to capture everything I wanted to put on screen."
Production is expected to start on the movies next year, with the first sequel hitting cinemas in December 2016 and the others following on consecutive years. ®