This article is more than 1 year old
LOHAN lays mitts on second Iridium sat comms kit
Replacement RockBLOCK unit for vital ballocket mission task
We're pleased to announce that the Low Orbit Helium Assisted Navigator (LOHAN) team has got its grubby mitts on a second Iridium satellite comms unit, courtesy of Rock Seven.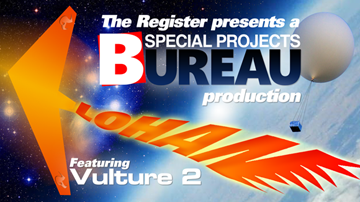 Those of you who've been following our audacious spaceplane mission will recall we took delivery of a newly released RockBLOCK in September last year, when Rock Seven director Nick Farrell said he was "looking forward to venturing where no Iridium-based two-way communications module has ever gone before".
What Nick probably didn't mean was venturing to the bottom of the English Channel, which is where the first board ended up during our ill-fated test flight of the Special Project Electronic Altitude Release System (SPEARS).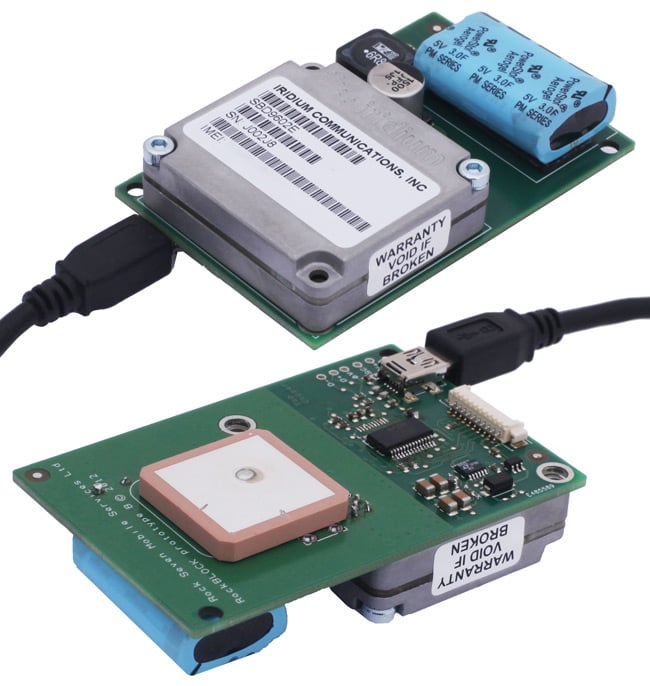 Despite the loss, Rock Seven have gamely agreed to provide another board, which could prove critical during the LOHAN flight in September.
The RockBLOCK can "send and receive short messages from anywhere on Earth with a view of the sky", and also serves as a back-up tracker when hooked up to one of LOHAN team member Dave Akerman's Raspberry Pi creations.
However, we're now interested in the unit's ability to receive short messages, which could be used to trigger an emergency balloon cut-down. As we previously reported, we've got the green light for the mission from the Agencia Estatal de Seguridad Aérea (State Air Security Agency) and Aeropuertos Españoles y Navegación Aérea (Spanish Airports and Air Navigation), but there are a couple of conditions.
One of these, since the balloon and payload are classified as pesado (heavy), is that we have a cut-down controlled from the ground in the event LOHAN drifts off course and menaces a major centre of population.
Perfectly reasonable, and if the very unlikely event our ballocket rig should veer dangerously off course, the RockBLOCK will allow us to abort the flight by cutting free the balloon. Simple as that, unless you're poor old Dave Akerman, who now has to programme the thing and work out how best to rig the cut-down set-up. He sighed: "Oh good - more work."
So, I'm sure you'll join me in raising an energizing pint to Dave and one of gratitude to Rock Seven. If you're interested in giving the RockBLOCK a blast for yourselves, there's more right here. ®
Bootnote
We're absolutely determined not to misplace this piece of kit. As Lady Bracknell might have put it: "To lose one Iridium may be regarded as a misfortune; to lose both looks like carelessness."
---
Further LOHAN resources:
---