IBM CEO doesn't forget Parris in Power and Mainframe top job lob
Rometty appoints GMs after swapping units' heads
---
Back in April, IBM CEO Ginni Rometty switched the roles of her chief strategist and the head of Systems and Technology Group, and the changes are now rippling through the various IBM server divisions.
Four months ago, long-time IBMers Tom Rosamilia and Rod Adkins switched desks. Adkins had been running Systems and Technology Group for the past couple of years, and Rosamilia, who used to work for Adkins as general manager of the System z business and then the additional Power Systems business unit within Systems and Technology Group, was tapped by Rometty to be vice president of corporate strategy and general manager of enterprise initiatives. That job gave Rosamilia the task of charting out Big Blue's course for the decade ahead.
As Rosamilia moved up, Colin Parris, who had been working for Rosamilia in the Power Systems line, was named general manager of that line. And Doug Balog, a long-time System x development manager, took over as general manager of the System z mainframe division.
A month ago, El Reg told you that Andy Monshaw, who was general manager of IBM's Storage Systems division for many years and who was most recently general manager of its PureSystems converged, modular server line, had left IBM.
A few weeks later, IBM confirmed that Monshaw had left and had been replaced by Andrew Sotiropoulos, who has experience in IBM's PC and technology services businesses.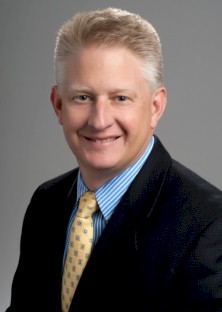 Power Systems GM Doug Balog
These were not the only changes that IBM has made in recent weeks. As it turns out, Parris has moved out of his role as Power Systems general manager and over to a position as vice president of systems research at the TJ Watson Research Center in Yorktown Heights, New York. The exact nature of the job is unclear, but it seems like a lot more fun than trying to transform the Power Systems business so it can fight against X86 hegemony in the data center. (OK, that could be more fun, if IBM would actually engage in battle with Intel.)
Balog has now done a lateral move, shifting over to be general manager of Power Systems in the wake of the exit of Parris after running the System z mainframe business for a little more than a year. Balog, who got his bachelor's degree from Penn State in 1983, joined IBM immediately after graduating and did testing and validation on IBM mainframes. (Rosamilia got his start at IBM at the same time, and worked on mainframe software development, too.)
Balog is probably most familiar to El Reg readers from in his role as head of development for the BladeCenter blade server and in his role as general manager of the System x and BladeCenter business, a post he had before taking over the running of the System z mainframes. Balog has also done a stint as the business line executive in charge of the Storage Systems division, from 2004 through 2009, preceding Monshaw in fact.
Taking over as the general manager for the System z mainframe division is none other than Pat Toole, who was IBM's own chief information officer between 2009 and 2012. Before that, Toole was the general manager of IBM's intellectual property operations.
He has been at IBM since 1984 and has held various roles in technology, manufacturing, engineering, information systems, marketing and sales across several of IBM's product and services lines. He has a bachelor's degree in electrical engineering from the University of Notre Dame and a master's degree in business administration from Queens University of Charlotte. ®