This article is more than 1 year old
Posh potty owners flushed by dodgy Bluetooth password
Power behind the throne
A high-tech toilet that takes care of everything except wiping its owner has been left wide open to attackers thanks to a basic security flaw.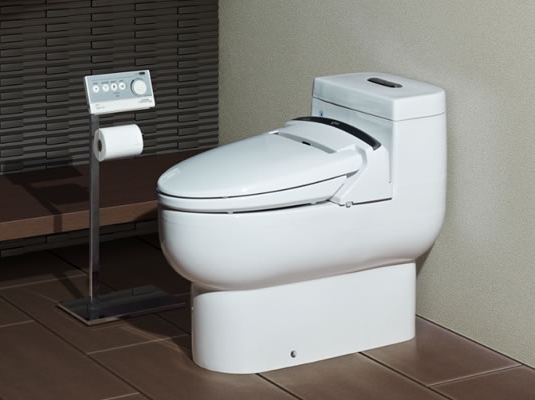 Bluetooth blunder leaves bollocks prone to blasting
The Satis toilet, a $5,686 (£3,821) appliance built by Japanese (of course) manufacturer Lixil, is designed to open itself when the owner approaches, perfumes the air with deodorant while the user does their business, activates a bidet function and then a hot-air blower for drying before lowering its lid.
It can be activated by a My Satis application that sits on the user's smartphone and alerts the toilet when the user moves within Bluetooth range. But an investigation by Trustwave's Spiderlabs shows the application and toilet use a default 0000 password, meaning anyone with the app can activate the controls.
"An attacker could simply download the 'My Satis' application and use it to cause the toilet to repeatedly flush, raising the water usage and therefore utility cost to its owner," its advisory reads. "Attackers could cause the unit to unexpectedly open/close the lid, activate bidet or air-dry functions, causing discomfort or distress to user."
It's fair to say that anyone willing to splash out thousands of dollars on a top-class toilet isn't going to be too bothered by an increased water bill. But having the toilet seat bite you in the ass or getting an unexpected blast of water to the privates would be more discomforting – and the latter trick has been popular throughout the centuries.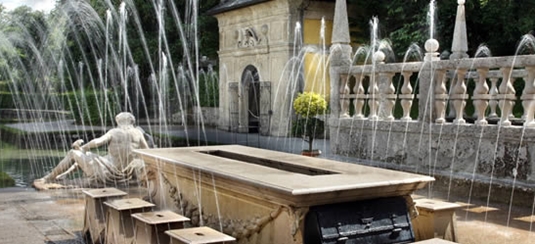 Austrian noblemen had a sick sense of humor
Visitors to the Austria's Hellbrunn Palace, built in the 17th century by Prince-Archbishop Markus Sittikus von Hohenems, will have used the ancient prankster's outdoor dining table with stone seats. Those invited to dine were bound by etiquette not to rise before Sittikus, and he used to enjoy firing water jets up through the seats and watching his guests' discomfort.
While such games might seem childish now, El Reg is willing to bet that there will be more than a few people out there who would take great delight in hanging around outside expensive bathrooms and listening to the screams as blasts of water or hot air are sent to the unfortunate user's unmentionable areas.
What the advisory does show, however, is the lamentable state of firmware security. Far too many vulnerable devices, from laptop batteries to nuclear missiles, have used default zeros as an access code and it's the first thing any enterprising hacker checks.
The advisory also shows that the company involved doesn't seem to be very interested in the problem. Trustwave contacted the vendor two months ago to fix this, but so far there's been no response, so if you do own a posh potty, be careful while you pee. ®