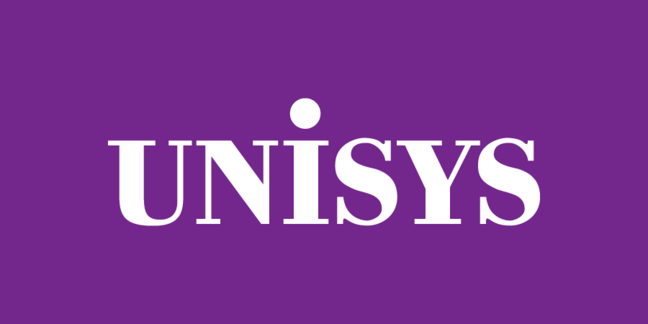 Mainframe maker Unisys is going to take another run at being an x86 system provider, and has just announced a partnership with Intel to bring some of its ClearPath mainframe goodies to a line of Xeon servers that will be launched later this year.
Unisys was formed decades ago from the merger of mainframe makers Sperry and Burroughs, whose machines were not compatible. The company has done a slow, purposeful, and brilliant job over the past 15 years transitioning those Sperry and Burroughs machines to a converged ClearPath line, with one major transition being from its homegrown CMOS mainframe engines to Xeon motors from Intel.
The complete transformation is still years away, but the hard bits are largely done, including a runtime emulation layer that has been in production for many years that allows binary applications compiled for the CMOS machines to run unchanged on machines with Xeon engines.
Given its history of supplying mainframes to organizations in the financial services, military, and public sectors, Unisys, like IBM with its mainframes, is super-paranoid about security. With the Xeon-based ES7000 servers from the early 2000s, Unisys used hardware partitions to provide isolation between workloads; these partitions were at the cell board level within the system, and they could not be changed on the fly.
With the future Xeon machines that Unisys and Intel are working on to run Linux and Windows workloads, the goal is to have something that is as flexible as a virtualization hypervisor such as ESXi, Hyper-V, KVM, or Xen but with the rigid resource allocation of a mainframe that actually guarantees performance for applications running in a partition.
"We are going to get away from the virtualization rollercoaster we see with today's hypervisors," says John Kunzier, director of marketing for the as-yet unnamed future server platform.
Unisys created its own server virtualization and security layer, called s-Par, that runs on the ClearPath mainframes. The s-Par hypervisor runs on bare metal, and like other hypervisors, it allocates CPU, memory, and I/O resources to logical partitions that in turn run full-blown operating systems. But unlike these other x86 hypervisors, s-Par don't overcommit resources in such a way that if the applications all go crazy at the same time, performance suffers.
"Unisys has two decades of experience in bringing the power of industry-standard Intel technologies to the high-end server market," said Ed Coleman, chairman and CEO at Unisys, in a statement announcing the co-development effort between Unisys and Intel. "Now we are combining recent innovations from the two companies to provide a powerful, compelling and cost-efficient server platform able to handle today's most demanding applications while delivering the security, reliability, predictability and other attributes that organizations have come to expect from true mission-critical systems. It's a powerful combination that we believe will reignite the enterprise computing market."
Unisys reckons that the total addressable market for the private cloud, big data, and RISC/Unix migration segments that it is targeting with this future virtualized server platform is around $23bn. That's the combination of a Forrester Research projection that pegs private clouds as generating $9.8bn by 2014, an IDC big data systems forecast for sales of $6.4bn by 2014, and a current sizing of the RISC/Unix market of $7bn by Gartner. The latter box counter has said in reports cited by Unisys that by 2017, 65 per cent of the workloads currently running on Unix systems will migrate to x86 platforms, presumably running either Linux or Windows.
Unisys is being intentionally vague about exactly what the future server platform will look like, and expects to give out more details at its Universe customer and partner event being held in Chicago between September 9 and 11. What Kunzier would confirm to El Reg is that Unisys plans on delivering machines based on both the Xeon E5 and Xeon E7 processors from Intel.
When we suggested it didn't make much sense for Unisys to be making its own chipsets (as it did for the ES7000s), Kunzier agreed that this didn't make much economic sense given that Intel can deliver four-socket machines based on the Xeon E5 chips and eight-socket boxes based on the Xeon E7s using its "Patsburg" and "Boxboro" chipsets.
"We will be working on a full server range through our partnership with Intel," Kunzier said. "We are committed to the Xeon platform, since the performance is there and the roadmap is there."
El Reg reckons that SUSE Linux Enterprise Server 11 SP2 and Red Hat Enterprise Linux 6 are the obvious choices for a Linux operating system, and Microsoft Windows Server 2012 is probably the only one Unisys wants to support of the Redmond server operating systems. But, given the large base of applications that have been certified to run on Windows Server 2008 R2, SLES 10, and RHEL 5, Unisys may be forced to step back one version in its support matrix.
Kunzier was mum on the subject. Whatever the machine is, it will eventually run the OS 2200 and MCP mainframe operating systems. ®
Sponsored: Webcast: Simplify data protection on AWS