Shadowrun Returns and Killzone: Mercenary ... old titles, new takes
Good stuff coming to PC, Xbox and Vita
Game Theory As the traditional quiet of August sets in, it's over to a selection of download-only titles to provide the fix that gamers need.
Step forward Microsoft's latest Summer of Arcade collection – led by the excellent Brothers: A Tale of Two Sons – and Harebrained Schemes' take on Shadowrun, both proving that there's still reason to take up mouse, keyboard and control pad over the warmer months.
Shadowrun Returns
It can only be that a prolonged shuffling of licensing rights has curtailed the number of Shadowrun video games. After all, its sci-fi world surely makes for the perfect gaming fodder as magic and heavy ordnance collide.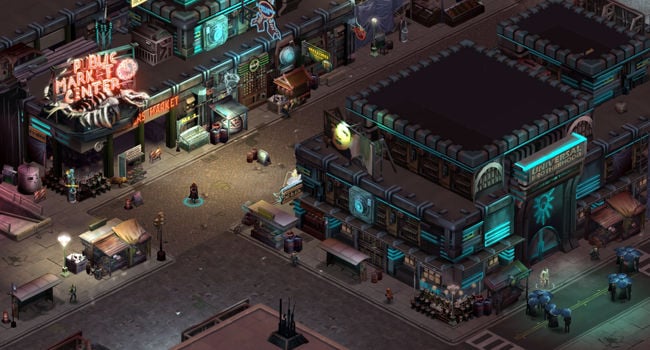 With Shadowrun 'RPG' means rifle-propelled grenade and role-playing game
It's an anomaly made all the more confusing by the fact that the Shadowrun franchise's stock in video games lore is so strong. The 1993 SNES adaption, surely ahead of its time, will be burned into the memory banks of anyone who played it, as a mature script helped push the boundaries of both technology and genre.
Now, nigh on 20 years later, something of a spiritual successor to the SNES RPG has arrived in the shape of Shadowrun Returns for Windows PCs and Macs. Created and published by Harebrained Schemes - it counts tabletop game designer Jordan Weisman among its number - Shadow Returns is the very definition of the successful Kickstarter campaign. Overwhelming interest saw the project crowd-funded to the tune of $1.8 million with debut episode Dead Man's Switch, the first in a planned series, the result. It's necessarily used as an introduction to the game's combat, especially during its opening, but soon blossoms into a dark and bloody – if somewhat staid – tale of neo-noir serial murder.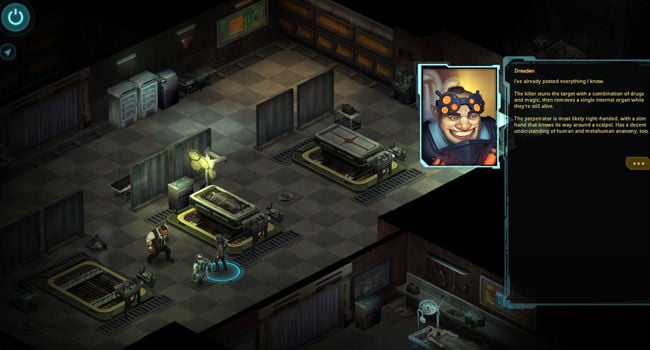 Morgue freeman
To play SR isn't really to be reminded of that SNES classic of yesterday, however. There are nods in its direction, not least the early emergence of a character from a morgue drawer, but the feel is much more reminiscent of Final Fantasy Tactics and XCOM: Enemy Unknown. Combat is turn-based, reliant on action points and heavily focused on the 'half-shield, full-shield' cover system that has been seemingly lifted directly from Firaxis' XCOM. That said, there is at least some scope to properly explore locales when not fighting, thus allowing for conversations with NPCs and even the odd spot of detective work as terminals are hacked and witnesses leant upon.
Don't expect the variety and freedom of a title such as Skyrim, though. SR sets out with a story to tell and never really allows for significant divergence. In fact, in that way, it feels much more like a typical dungeon master-led tabletop game - which isn't really surprising given its origins. Speaking of which, there's an absolute torrent of options available to the virgin runner that will go completely unrecognised by all but the most ardent franchise enthusiast. You're first decisions are to select race, class and favourite weapon, and these choices send you down a specific path from which it can be tough to divert.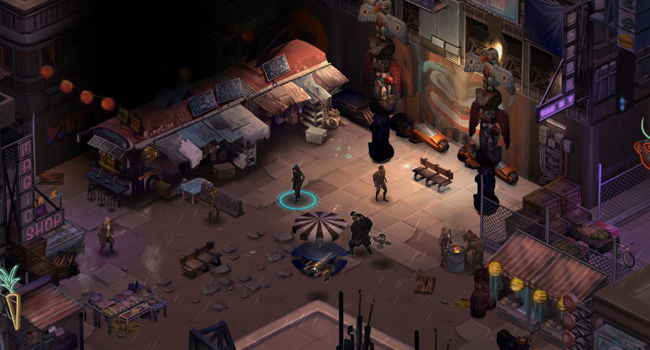 Gathering magic
That's fine in theory, but the lack of proper guidance at this early stage can easily equate to a sense of confusion, as you realise that you're supposedly wisely spent karma points have been wasted on attributes entirely pointless to your class. Further time wasting comes from the lack of a mid-mission save option, meaning that should you need to break off your game to, I don't know, live your real life maybe. You'll find yourself either having to lose your progress since the last autosave point, or else facing the prospect of leaving your game on extended pause – neither being a great option.
Similarly, should a rival gang get the drop on you, you'll be starting from that same last autosave point, which can often mean wading through huge amounts of dialogue all over again.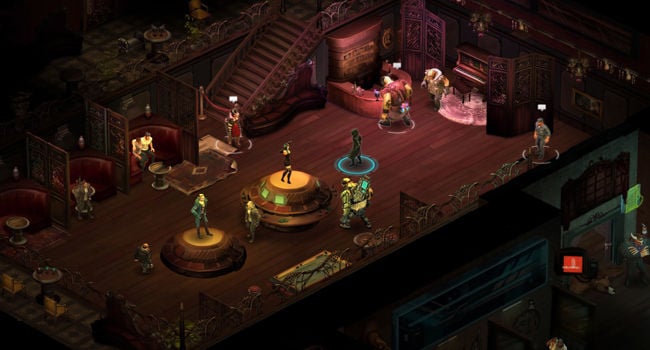 These three NPCs walk into a bar...
On the whole, however, the Shadowrun Returns' experience is a positive one, and that there's plenty to work out in terms of character customisation bodes well for future episodes. Bigger, more open expanses would be nice, as would a sensible save option, but these will surely come. For now, simply enjoying the faux-Blade Runner environments and nicely balanced combat is reason enough to get involved.