Brothers: A Tale of Two Sons
Developer Starbreeze's fraternal adventure marks the beginning of this year's Xbox Live Arcade Summer of Arcade, and ensures that Microsoft's promotion gets off to a decent start.
Evoking the emotion – and not a little of the gameplay – of the likes of Limbo and Journey, Brothers focuses on the struggles of a pair of siblings as they embark on a quest for a cure to aid their ailing father.
Its gameplay is entirely tied into the fact that you can control each brother simultaneously, with the left analogue stick mapped to the movements of one, and the right stick the second. Your only other means of worldly interaction is enabled by each brother's corresponding shoulder button.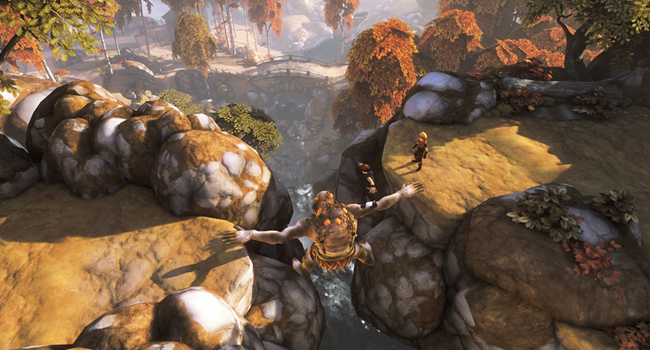 Give the boys a big hand
As you might expect, then, puzzles revolving around co-operation and synchronicity abound as the gimmick is explored to the nth degree. The pair will boost each other to higher ground, act as anchors while climbing and – with one being smaller than the other – be able to gain access to areas that would be otherwise impassable to one brother alone.
It's a system not without its share of issues, however. Guiding the duo through particularly tight sections of terrain is something akin to rubbing your stomach while patting your head, for instance. Thankfully, Starbreeze has at least seen fit to avoid many segments where split-second timing is a necessity.
An area populated with wolves provided the only real irritation during my play-through - and that was as much due to my failure to grasp what to do as it was the controls. Accordingly, the puzzles themselves are on the simple side, with just one 4-5 hour stint enough for me to breeze through Brothers' 1200 MS points campaign.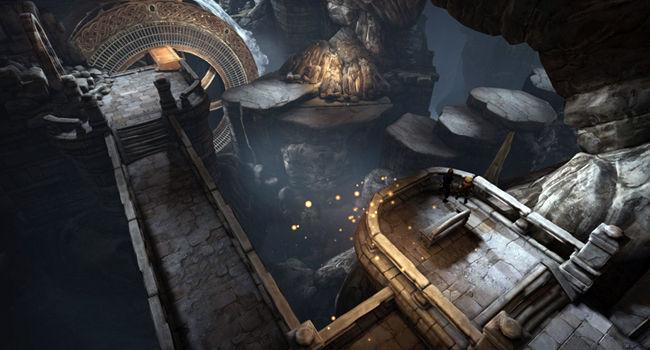 Subterranean homesick blues
Yes, there were areas where I had to briefly consider my options, but I was never genuinely stuck. That said, my play time didn't include discovering all the cryptically hidden achievements, the accumulation of which provides a whole separate challenge.
The game's environments are often stunning, the soundtrack makes for a perfect foil to the action, and the subtle storyline is accomplished and certainly one to pull at the heart strings. The lack of a two-player mode, if just locally, feels like an oversight though – particularly for anyone looking for another game in the mould of Lara Croft and The Guardian of Light, say.
For Xbox 360 owners hankering after a game that's reminiscent of Journey, Brothers provides an adequate – if not quite as evocative – alternative. It's charming, often inventive and blessed with a poignancy that few games possess.

Killzone: Mercenary
With the very disappointing Call of Duty: Black Ops Declassified and Resistance: Burning Skies having already tried and failed to prove that the first-person shooter on Vita is possible, the baton now falls to Killzone, a franchise which itself has never quite managed to justify its place amongst the higher echelons of the shooter - or, indeed, its hype.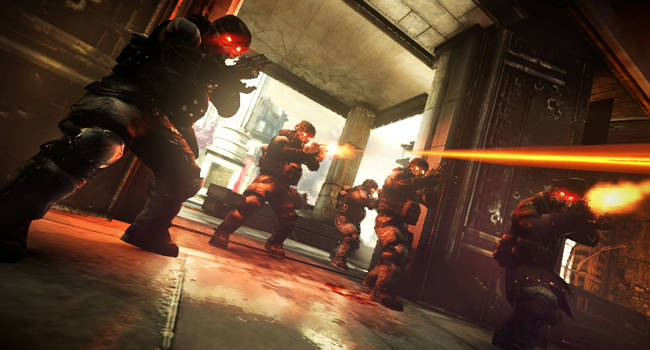 The red-eyed boys are back
Developer Guerilla Cambridge's Killzone: Mercenary is, however, an entirely enticing project for the PS Vita: a shooter with a nicely honed pace, reassuringly glossy visuals and, most importantly, a control scheme that suits the Vita itself.
The game begins with a cursory explanation of why you're able to shoot first and ask questions later - because the fight has finally been taken to the enemy's home planet of Helghan apparently - and then you're away. The first mission opens with a typically grandiose set piece as hero Arran Danner literally swoops on to the battlefield in a specially modified glide suit.
From there on it's the usual story of blasting away at Helghan forces from cover, though the addition of a money-earning system – through which new weapons may be purchased – adds an extra incentive for inventive play. Taking out multiple foes at once, for example, earns multipliers, as similarly does landing headshots. The close-quarters execution of hapless enemy soldiers is a further means to boost funds, though the game is here in danger of descending into needless touchscreen functionality hell, as a perfunctory prod of the screen is required to pull off said execution.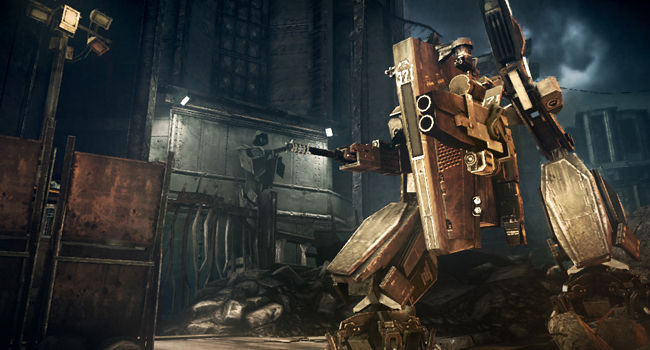 Mech love not war
My early look at the as-yet-unreleased game left me nevertheless impressed, and the promise of a much more customisable load-out than is usual in a standard FPS, as well as a plot that promises to shift perspectives by taking advantage of Danner's mercenary status are further boons. Finally, there's the multiplayer mode to consider, set to feaure a similarly money-driven levelling-up system. All reasons for Vita owners to be at least somewhat excited then when the game nears release at the start of September. Expect a full review nearer the time. ®
Similar topics