This article is more than 1 year old
Leaked photos of iPhone 5C parts portend ugly Google legal battle
Slavish copycat behavior will certainly unleash the lawyerly hounds
Photos of cases and parts of the oft-rumored, lower-cost iPhone – which has been referred to in multiple outlets as the iPhone 5C – have flooded the interwebs in recent weeks, but a new set raises the spectre of an ugly legal battle between Apple and arch-rival Google.
We refer to an assortment of photos of what are said to be the volume buttons of Apple's plastic-bodied cheapo phone, published on the blog of avid part-leaker Sonny Dickson.
You may have run across Mr./Ms. Dickson's contributions to the iPhone 5C rumor mill before. He/she has published assorted views of green and white iPhone 5Cs, as well as the back housings of the 5C in four colors and white, plus various purported components of the 5C and its big brother, presumably to be named the iPhone 5S.
But it was Dickson's Monday photoset, along with the July 7 photos of the iPhone 5C back housing, that caught our eye. Steeped as we are in the past few years of slavish feature copying, patent wars, battles over such inanities as "rounded corners" and the like, we couldn't but notice disturbing similarities between the said-to-be volume buttons for the iPhone 5C as published by Dickson, and the quartet of hues chosen by Google for its inescapable logo.
Here – with the help of Photoshop for a bit of cut-and-paste – are Dickson's volume buttons:

And here is Google's ubiquitous corporate identity identifier: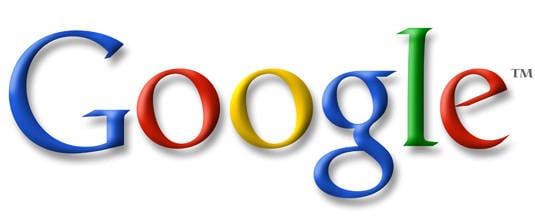 Notice the similarity? Of course you do! Blue, red, yellow, and green – the saturations may be different, but no patent or trademark lawyer worth his or her salt would mistake the fact that Apple is slavishly copying Google's use of the three primary additive, transmissive hues, and adding to that trio – as does Google, as does Google! – a single subtractive reflective primary, that of yellow.
We predict years of ugly battles in the trial courts, the US International Trade Commission, the European Commission, perhaps even the United Nations, and anywhere else Cupertino and Mountain View's lawyers can book suitable five-star hotel suites.
But let us now remove the tongue that has thus far been so firmly lodged in our cheek, and make one actual, non-facetious observation: is it just us, but aren't those purported iPhone 5C colors a wee bit unsophisticated?
Just sayin'. ®