Dr Who fans the world over know that one of the few surviving Police Boxes on which the TARDIS is modelled can be found outside the entrance to Earl's Court tube station.
Google seems to know this too and has created a lovely Easter Egg for Doctor Who fans on its Street View mapping service.
The fun starts if you visit this link, which brings up a view of Earl's Court Road with the Police Box in full view, and just maybe a few of the suburb's resident antipodean layabouts for good measure.
Once you reach Street View, direct your eyes towards the bottom of the screen, where you'll encounter an unusual double arrow pointing towards the Police Box. The screen grab below shows what you can expect.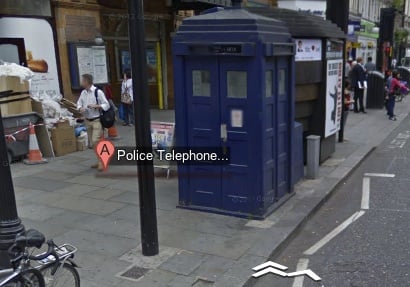 Click on the double arrow and you'll see the image below, a lovely reproduction of the TARDIS' interior. You can even do all the usual clicking on arrows to look around once you are inside.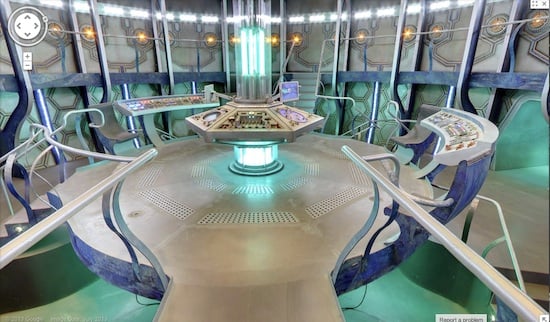 Don't get grumpy with us for the next part of the sentence because it's not a spoiler, but a time saver: nothing we clicked on inside the TARDIS was interactive. But we didn't have time to click on everything.
The Reg assumes the TARDIS was mapped after Google dumped its cache of WiFi kit MAC addresses, so you can all stop thinking The Chocolate Factory has hacked The Doctor's network. But we may get around to pestering Google PR with a question about whether the Street View vehicle that made it inside the TARDIS has reached and mapped other worlds or times and, if so, when they might appear online. ®