This article is more than 1 year old
Apple files 'Bonk to Gift' near field communication patent application
'No, our phones don't have NFC – but let's grab the patent anyway'
Apple has filed an unusually detailed, 63-page patent application for the ability to "gift" – and yes, our dictionary recognizes that word as a verb – digital content via near field communication (NFC).
Application number 20130211971, filed with the United States Patent and Trademark Office just this March, published on Thursday, and entitled "Media Gifting Devices and Methods", details (and details, and details, and details...) various ways in which one user can simply bring their NFC-enabled iDevice – an iPhone, for example – within range of a second user's, and pass the offer of a gift of a media file to that second person.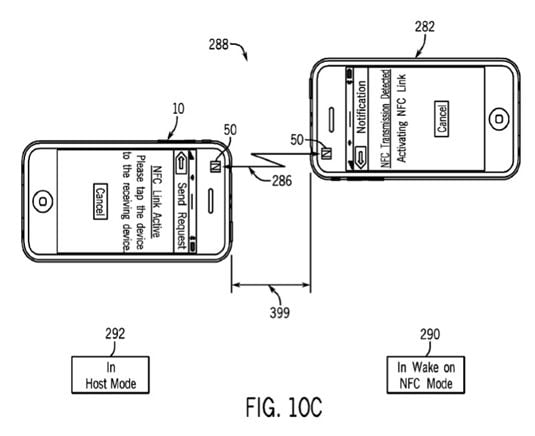 'Wake up! I've got a present for you ...
Should the "giftee" accept the offer from the "gifter" – to use the filing's terms – and if the gifter's device has an online connection, the gifter's account would be charged for the media file, which would then be downloaded to the giftee's device from the online provider, which in Apple's case would be the iTunes Store, along with any appropriate DRM keys
If an online connection isn't available, the giftee device would obtain from the gifter a locked version of the gifted file from the gifter's device, along with a gift license. The media file could then not be played until the giftee went online, at which point the content provider would charge the gifter for the content and unlock the media file on the giftee's device.
Simple, eh?
In addition to the one-file gifting as described above, the filing also describes the ability to group multiple files together, thus creating gift playlists. Playlists could also be customized with user-generated art – say, a phone-snapped photo of a birthday cake for a "Happy Birthday" playlist, to use one Apple-provided example.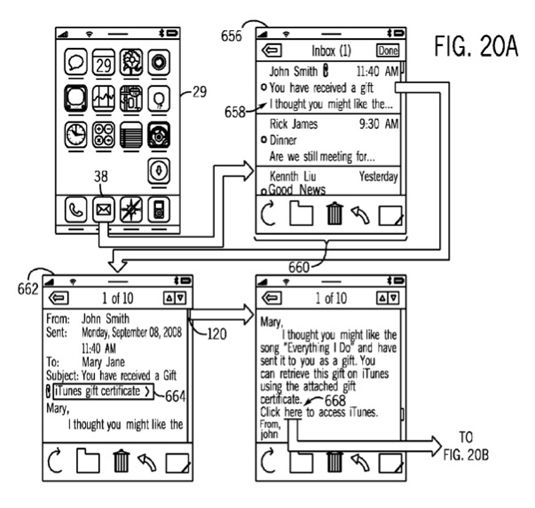 ... that is, if you like Bryan Adams'
NFC has occasionally appeared on iPhone-feature rumor lists in recent years, but no such capability has yet to be built into Apple's smartphone – although a third-party NFC enabler is available in the UK. Neither is NFC on most lists for the supposed September 10 rollout of the next iPhone or iPhones.
That lack of capability, however, didn't stop Apple from filing "Media Gifting Devices and Methods" just a few short months ago. After all, as we've learned all too well in the past few years, patents are as much about preventing others from creating products as they are for creating products.
But should NFC ever make it into the iPhone, an impulse-buying capability such as is outlined in application number 20130211971 might effectively squeeze a few more percentage points worth of sales out of the iTunes Store.
And as we have noted before, Apple – and, for that matter, any self-respecting corporation – never met a revenue stream it didn't like. ®