Jolla, the Finnish smartphone startup founded by former Nokia staffers, has announced that the first production batch of mobiles based on its incipient Sailfish OS have been "fully booked," and that it expects to begin shipments by the end of the year.
Sailfish, you may recall, is Jolla's commercial variant of the Linux-based Mer mobile OS, which is itself a fork of the now-defunct MeeGo.
Nokia had been one of the main participants in the MeeGo effort, but it pulled out after it signed an exclusive OS licensing agreement with Microsoft in 2011. Seeing the writing on the wall, key members of Nokia's MeeGo team left and started Jolla.
After months of working to develop both Sailfish and the hardware to run it, Jolla unveiled its first handset in May and simultaneously began taking preorders. Anyone who chipped in €100 could reserve a device.
On Wednesday, Jolla issued a press release indicating that all of its first planned batch of phones had been spoken for by mid-July, and that orders had come in from 136 countries.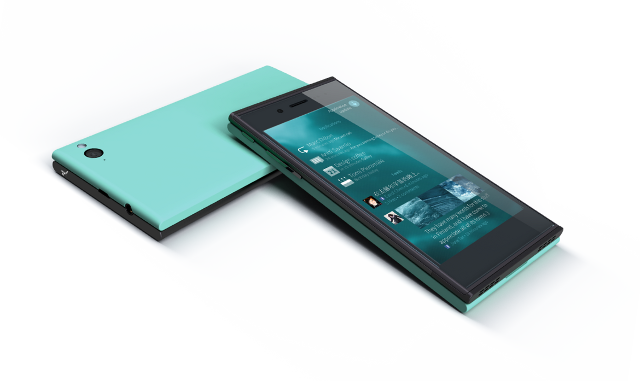 Jolla's Linux-powered Sailfish phone looks suspiciously like a Nokia, but offers a new twist
This first Jolla phone has a 4.5-inch display, an unknown dual-core processor, 16GB of onboard storage plus a microSD slot, an 8MP camera, a user-replaceable battery, and 4G connectivity. It also supports Jolla's unique "The Other Half" interface, which allows users to clip on special backings that can add storage and change the look and feel of the device's UI.
Jolla is keeping mum as to exactly how many phones it plans to ship in its first run, citing "customer confidentiality." According to its official Twitter feed, it has "industry customers and partners" who don't want the numbers known.
But in an interview with Finnish technology publication Digitoday on Wednesday, Jolla chairman Antti Saarnio said the company plans to produce "a normal production run," which he described as "tens of thousands" of devices.
Saarnio said Jolla plans to make the devices available at retail in time for the Christmas shopping season, exclusively through stores run by Finnish carrier DNA. Before that happens, however, the company is aiming to offer a second pre-book opportunity sometime this fall.
"For those who missed the first opportunity, we are now doing our best to offer a second chance, a new batch of Jolla smartphones later in the autumn," Jolla CEO Tomi Pienimäki said in a statement. "I encourage everyone interested in Jolla to sign up at jolla.com and be the first to know about any new developments, such as the opening of the next pre-sales campaign." ®