This article is more than 1 year old
Tom Clancy's Splinter Cell: Blacklist... Spy HARDER
Plus – more spooks in XCOM Declassified
Game Theory With the excitement of Gamescom still ongoing, it's easy to forget that the weekly release of videogames continues unabated. Thankfully the idle hours of the impending Bank Holiday offer a firm reminder - especially given the extended weekend marks the release of one of the year's best action games:
Tom Clancy's Splinter Cell: Blacklist
Multi-platform Blacklist's story of terrorist factions intent on attacking mainland USA is pulled straight from 24. Returning hero Sam Fisher even comes supported by a ragtag bunch of Special Forces soldiers and computer geeks: Tony Almeida and Chloe O'Brian clones all.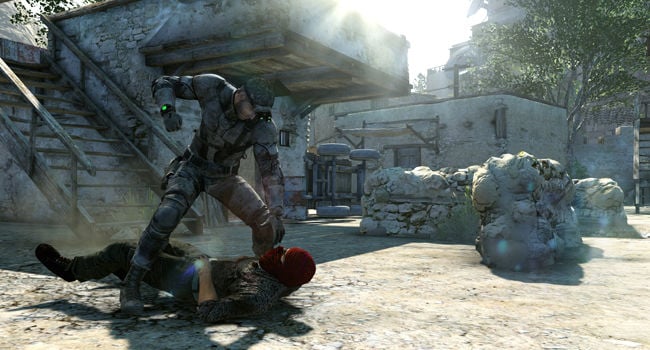 Most reminiscent of 24 is the gameplay itself. Gone is the Metal Gear-style constant sneaking. Ditto the perpetual motion of Splinter Cell: Conviction. Instead we're presented with a good mix of the two.
Fisher is able to tiptoe through a stage if stealth is your thing: fading into the shadows, hanging monkey-like from ledges and then deftly outwitting security sensors. But he's equally adept at brutally taking out multiple foes with maximum force. His close-quarters combat skills and gunplay are honed to the point where it's almost unfair on the bad guys.
Ubisoft has realised that most players' approaches will inevitably involve a mixture of stealth and action, and has coded the game accordingly. To that end, your passage through any given stage is judged against three criteria: Ghost (stealth), Panther (stealth with non-lethal engagement) and Assault (the blood everywhere approach).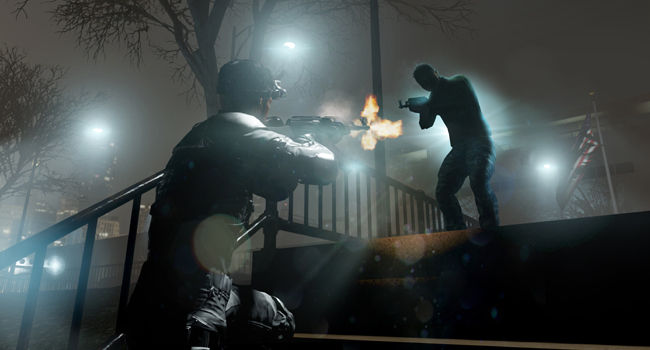 The varied missions – which take you from the Middle East to a US precinct in the blink of an eye – are perfectly built to accommodate a diverse range of approaches too. Expect to find plenty of nooks and crannies to hide in and conveniently placed pipes to climb in order to silently reach higher ground.
Indeed, Fisher soon begins to feel like the offspring of Hitman's Agent 47 and Ezio Auditore from Assassin's Creed as he scales walls and free-runs across disintegrating causeways before silently disposing of his hapless target.
A minor irritation sees guards in different areas conveniently failing to radio each other your current position. You might be being hunted like John Rambo in First Blood in one location, for instance, but cross into the next area and suddenly you're back to being incognito. In fairness it's a criticism attributable to just about every game of this type, but it still jars.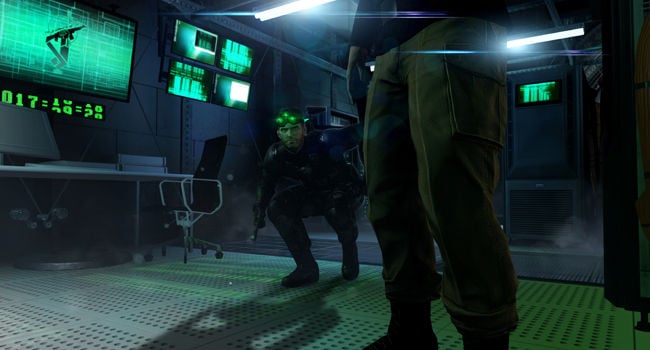 Nonetheless, Blacklist represents the pinnacle of the spy action genre as it exists today. It delivers action set pieces, a ridiculously, though appropriately grandiose plot and enough variation – through personal approach, clever level design and a constantly upgradable range of equipment – to keep you playing for weeks.

The Wonderful 101
I'm a huge fan of Platinum Games – well-documented quirkiness and all. Metal Gear Rising: Revengeance, Bayonetta, Vanquish, Viewtiful Joe – in the team's pre-Platinum days - I've loved the lot of them.
The Wonderful 101 joins its illustrious cousins on reasonably even footing, even if it just falls short of standing quite as high. Anyone with a passing knowledge of the Japanese developer will have already guessed that W101, released on the Wii U, is an action-adventure with a heavy emphasis placed on the unleashing of strikingly over-the-top special moves and combos.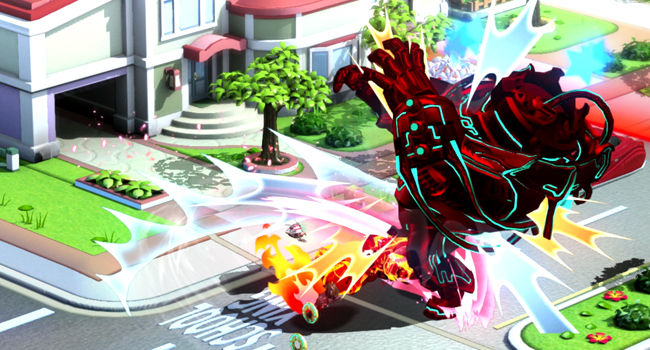 This time, however, such pyrotechnics aren't down to just one all-powerful protagonist, but a hundred of them, with the +1 of the titular 101 being your good self. The premise is that these 100 heroes can come together or "Unite Morph" to conjure giant fists, barbed whips and oversized swords with which to punish their enemies.
And what enemies these alien invaders are. Collectively known as GEATHJERK, they count among their number some of the more imaginative - not to mention enormous - gaming bad guys seen for many a year. Most even come equipped with comedy banter with which to humiliate our heroes.