Tom Clancy's Splinter Cell: Blacklist... Spy HARDER
Plus – more spooks in XCOM Declassified
---
More and morph
Games of this ilk live and die by how engaging and deep their combat mechanics are, and though W101 never quite hits the same sweet notes as Bayonetta there's certainly enough potential here. Weapon upgrades soon unlock the chance to chain attacks and juggle opponents, and only through the mastery of both techniques will you start to topple foes with finesse and gain those illusive platinum medals.
Combat is further complicated (in a good way) by W101's central hook: that you're controlling 100 heroes, rather than one. It means that, assuming you have the requisite battery charge, you can scrawl the appropriate squiggles onto the GamePad's screen – think along the lines of Okami – to unleash up to five Unite Morphs simultaneously.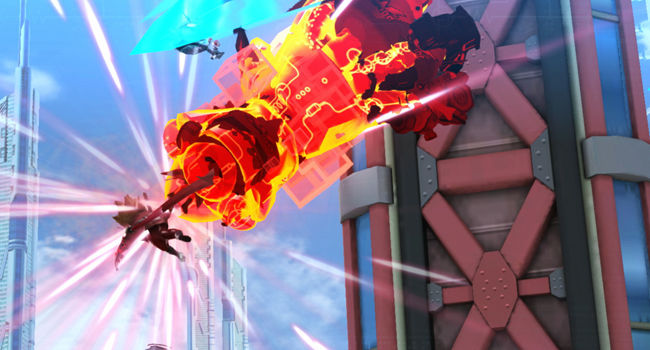 Keeping track of your main (and only vulnerable) character can be challenging amid such a maelstrom of activity, however. And I found that the "run and fight, run and fight" nature of the gameplay started to wear a little thin with time.
Platinum has inserted various other types of gameplay into the mix in an attempt to remedy this: shoot-'em-up and puzzle sections to name but two. But these are almost exclusively missteps and actively detract from the spectacle rather than bolstering it.
It's no Bayonetta then, and at times feels a little one-dimensional. It's certainly too cluttered. That said, successfully pulling off a multi-faceted Unite Morph that sees a damage-dealing foe blasted into the air before being sliced to ribbons, still manages to recall that quintessential Platinum magic.

The Bureau: XCOM Declassified
Development hell seems to be a specialty of 2K Games. The studio responsible for the eventual (though unwarranted) release of the appropriately named Duke Nukem Forever now unleashes The Bureau, a game originally conceived in 2006.
Nevertheless, a cover-based third-person shooter with a dash of XCOM's iconic strategic leanings is certainly enough to pique the interest. So too does the setting, not the usual near future, but rather a take on the United States in the 1960s, albeit one heavy with sci-fi cliché.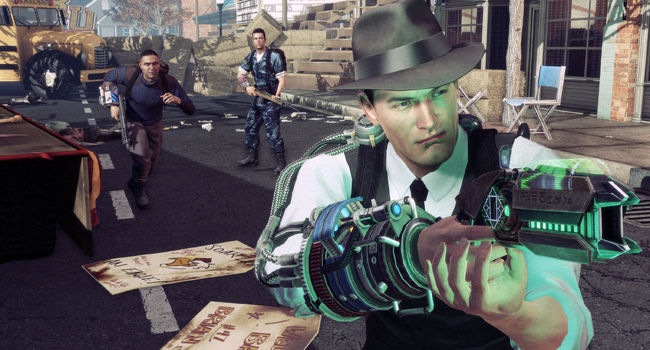 Players fill the boots of hard-drinking G-Man Agent Carter, who soon finds himself on the front line of a war between humanity and aggressors of extraterrestrial origins – Sectoids to you and me.
A few close encounters later and you can already sense that not all is well with the The Bureau. Animations are cumbersome, firefights are bereft of any real peril... and then there are your fellow agents.
For Carter soon acquires colleagues in his fight against his alien aggressors, a motley crew of crack troops all too willing to die for the cause. They'll run in front of bullets, step on mines and generally do their best to become so much cannon fodder.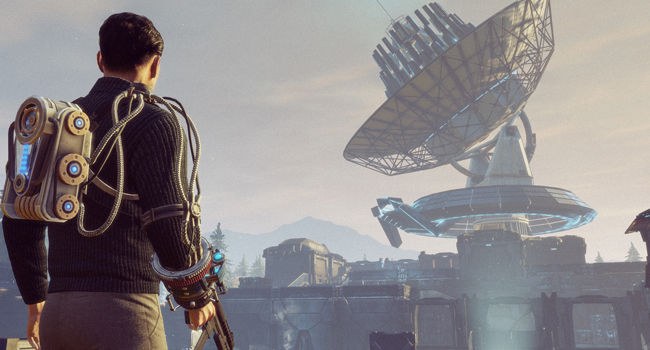 You can at least direct their movements, but rather than elevating the game to some kind of action take on XCOM: Enemy Unknown, this just drags the the game down. You play entirely too much of it at the whims of the friendly forces' command dial.
If both allied and enemy AI were of a higher quality, then ordering your team to lay down suppressing fire, or install turrets – depending on said allies' expertise – might have meant something. Instead you're better off hiding behind cover and chipping away at hostiles while your allies soak up their fire.
XCOM diehards might want to play through The Bureau simply to take in the story. The rest of us will instead be reminded of exactly what it is: a game that's had far too many changes of direction and been delayed long past its sell-by date.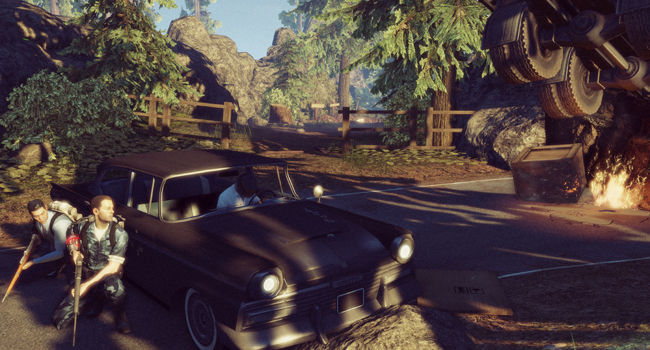 The result is a title that's only loosely stitched together, as the bland textures, lacklustre animation and intermittent frame rate will attest. This is a pity as there's the kernel of a fine squad-based action RPG in there.
As Agent Carter himself is rather too fond of saying: "Poor bastard, he never stood a chance."