Our Vulture 2 spaceplane sprouts sleek pointy beak
LOHAN's nose job lands at 3D printers
---
The nylon dust has almost settled on the epic design and build saga of our Low Orbit Helium Assisted Navigator (LOHAN) Vulture 2 spaceplane as 3D printer 3T RPD Ltd fires up the machine to craft the last pieces of our revolutionary aircraft.
Yes indeed, ladies and gentlemen, the crack design team of Southampton Uni postgrads - comprising David Cooper, Chris Dodd and Amrith Surendra – has delivered the final CAD drawings for the vehicle's nose and canards, and here they are for your viewing pleasure: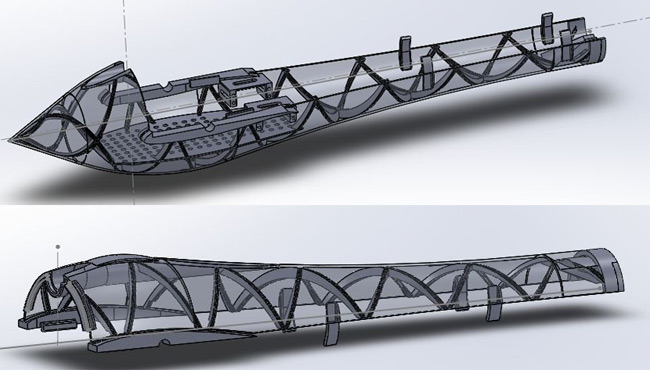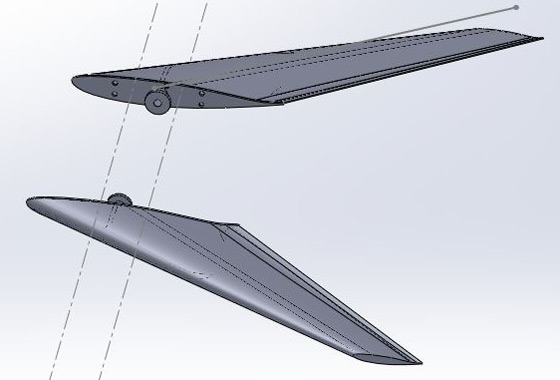 Magnificent. The nose's removable top section allows access to the aircraft's avionics, which will be lashed to the perforated tray in the bottom section.
There's a longitudinal aperture for the Teflon insert which will guide the Vulture 2 along the launch rod on our fantastical flying truss.
Once assembled, the nose attaches to the fuselage with a cunning bayonet mount system, better seen here: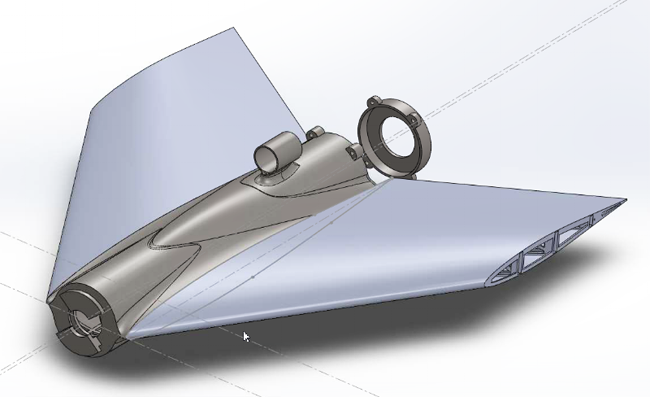 In case you missed them, here are a few other views of the spaceplane, as revealed over the past couple of weeks: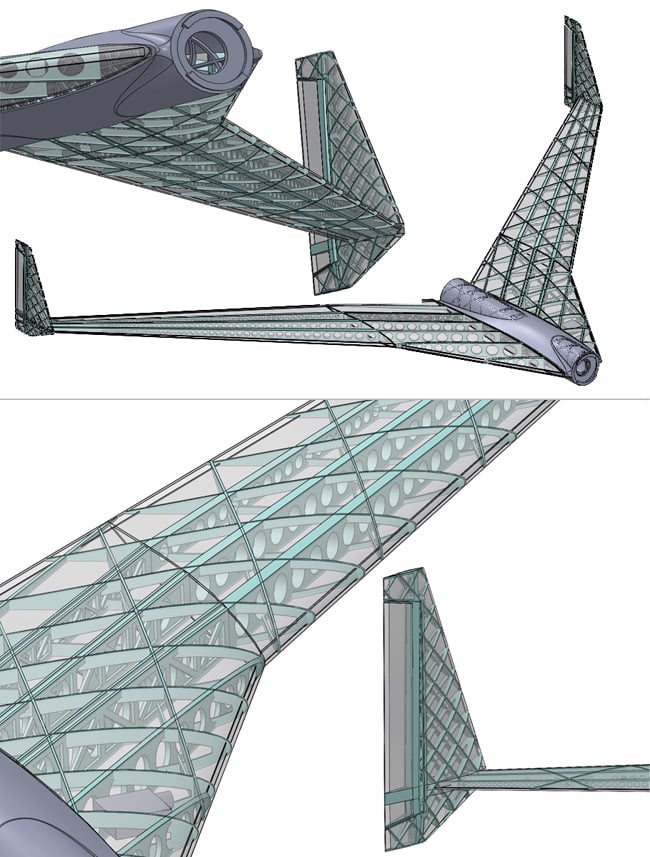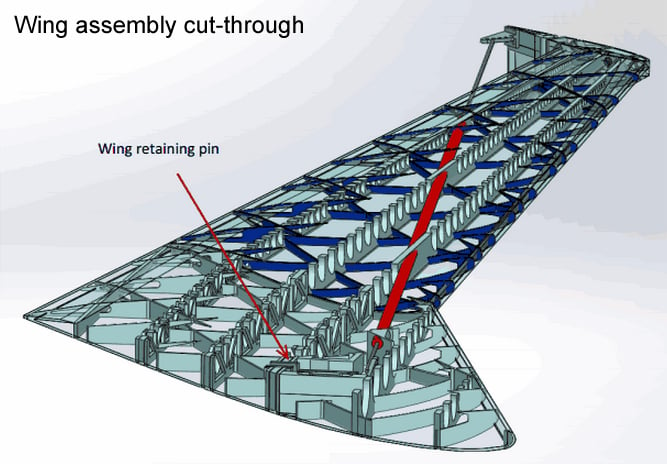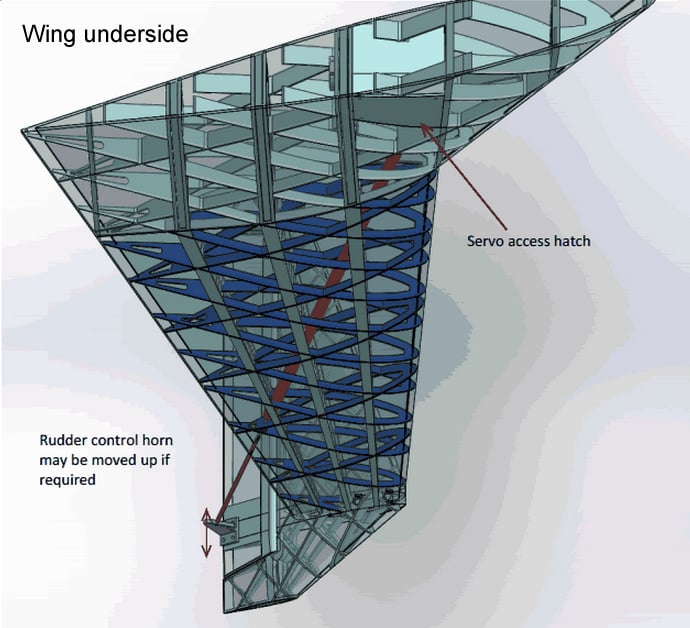 So, now there's just the small matter of taking delivery of the bits at the SPB's mountaintop assembly complex, putting them together, rigging the autopilot, servos, and so forth, ground testing the systems and then throwing the beast off a cliff or similar to see if it'll fly. Simple as that.
Naturally, you're as keen as we are to see how our Vulture 2 shapes up, so as soon as we get our grubby mitts on the parts, we'll cue a fanfare of trumpets and get some snaps published.
Regarding the avionics, rest assured we'll have our usual comprehensive coverage of all the kit in the next couple of weeks, or as soon as the autopilot has cleared Spanish customs, whichever comes soonest. Previous experience of Madrid airport aduana operatives prompts us to suggest you don't hold your breath.
As an alternative to going blue in the face, join us in raising a foaming ale or two to Messrs Cooper, Dodd and Surendra for their sterling work. ®
---
Further LOHAN resources:
---