Ten top new games for phones 'n' slabs
August Bank holiday weekend time-wasters
Product Round-up Time to once again take a paddle in the duck pond of mobile gaming and burn some time with a selection of the more interesting titles to have rocked up in recent months. All the games were played on Android devices – mostly the Samsung Galaxy Note 8.0, which is a near perfect size and shape for mobile gaming – but you can find all of them bar one in the iTunes App Store too.
I'm not one to get into the usual mobile OS mud-slinging, but writing this piece highlighted what a barren wasteland you encounter when you look for games on BlackBerry 10 and to only a slightly lesser extent Windows Phone 8. Not one of the titles reviewed here is – officially, at least – available for BB10 and only two are to be found running under WinPho 8. If you want evidence that the mobile OS wars – from a gaming perspective at least – are all but over and that iOS and Android have won, here surely it is.
The titles here have only one thing in common: I enjoyed playing them. So no apologies if your favourite title or genre doesn't get a look-in. Another thing that struck me while compiling this list was the impressive level of diversity and quality now available to mobile gamers. From traditional first- and third-person shooters to racers to runners to puzzlers to games that can't be pigeonholed, it's starting to be a bit of a golden age for mobile gaming. Well, for most of us.
Contre Jour

Thanks to a certain similarity to World of Goo and Cut the Rope, Contre Jour feels a wee bit familiar the first time you play it – but it's much, much more than a copy or a pastiche. It has been around on iOS and Android for a while, but WinPho 8 users can now play it too – and it's still as good as it ever was.
The game centres around a blobby creature named Petit which has to collect lights and find its way towards a swirly exit. But instead of moving Petit itself you manipulate the surrounding environment by morphing the landscape and using various bits of organic gadgetry like tendrils – some elastic, some not – and pulleys.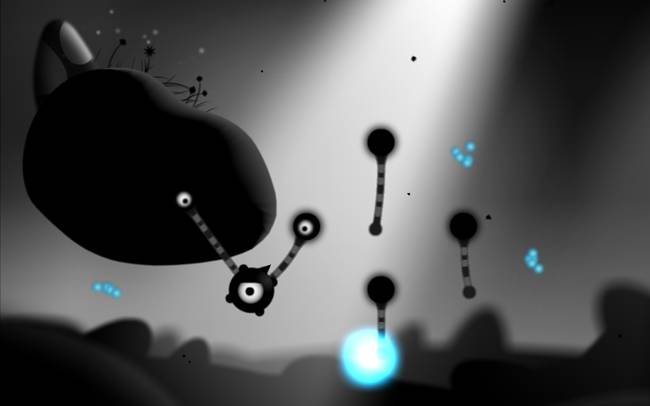 Environmental as anything
There's plenty of originality on display, with each screen refreshingly different from the last. There is an impressive variation in the elements available to move Petit about, each of which you will need to master before having to combine them in the more advanced levels.
With 100 screens spread over five chapters, there's a lot of gameplay on offer, while each level includes three lights to collect, making it a tough challenge for high-score perfectionists. Excellent graphics, physics and music round out this highly recommendable title.
Finding Teddy

A point-and-click adventure rendered in arty pixilated graphics, Finding Teddy will probably divide audiences because it's not fast, it's not exciting and until you start to get your head around the way it works, it can be downright infuriating. To play you simply navigate a small girl through a rather dark and disquieting world in search of the titular bear that is half-inched by a huge spider in the opening cut-scene. It's quite a slow-paced game but a double-tap makes the wee lass scamper between rooms at double-time so you can crack on with your exploration.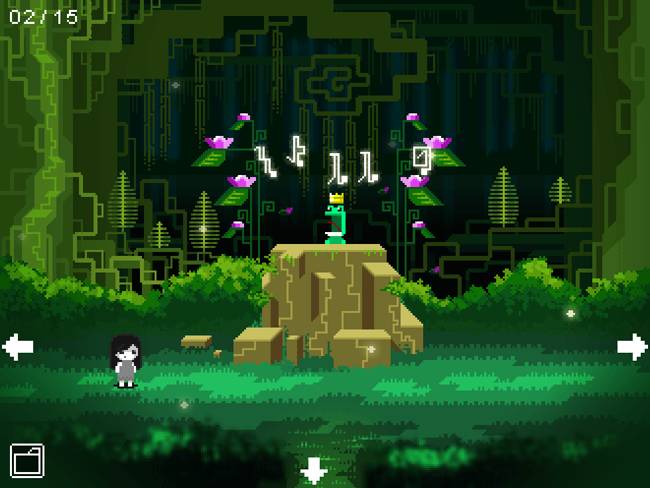 Bear essentials
Along the way items have to be collected to solve puzzles and placate some disturbingly unpleasant monsters who would otherwise kill the wee lassie stone dead in rather graphic style, though you always regenerate just before you cop it.
Music plays a big part in the game. Some characters will sing a tune – the notes appear over them for the less musically acute – which has to be repeated later on to progress. This is a feature that you will either think is a stroke of gaming genius or a catastrophic waste of time. I'm in the former group obviously, which is why this rather unique game makes the list.