This article is more than 1 year old
Samsung to bring 55-inch MONSTER curvy-telly to the UK
Colossally expensive curved OLED gogglebox, anyone?
If you have a bob or two going free – well, the best part of at least $9,000 – Samsung will now sell you its monumental curved OLED TV, previously only available in the US and Asia.
The 54.6-inch screen, dubbed the S9C, is gently bent for what Samsung claims is a more cinematic viewing experience, though telly hardware pundits have dismissed the curvature as a gimmick. Certainly the S9C's other attributes are no more and no less than you'd expect from any well-specced 1080p 3D TV: digital TV tuners, smart TV capabilities, Wi-Fi, advanced image processing, the lot.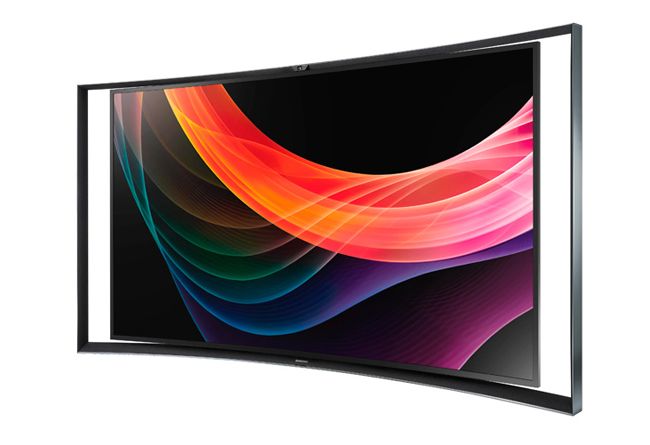 Samsung UK's TV and AV chief was more enthusiastic: "It's like bringing home an IMAX theatre that you can enjoy every day," he claimed in the company's announcement of the set's UK availability.
IMAX relies, of course, on its immersive effect by extending beyond the human eye's field of view. To get the same result with the S9C's 54.6-inch panel you'd need to place your head about a foot away, a distance which would also rather expose the 1920 x 1080 display's pixels. Call me back, then, when there's a 4K x 2K version to view.
As you can see from the pictures – Samsung's own – the screen is less curved than is the frame in which it is suspended, enhancing the perception of curvature beyond the panel's actual gentle arch.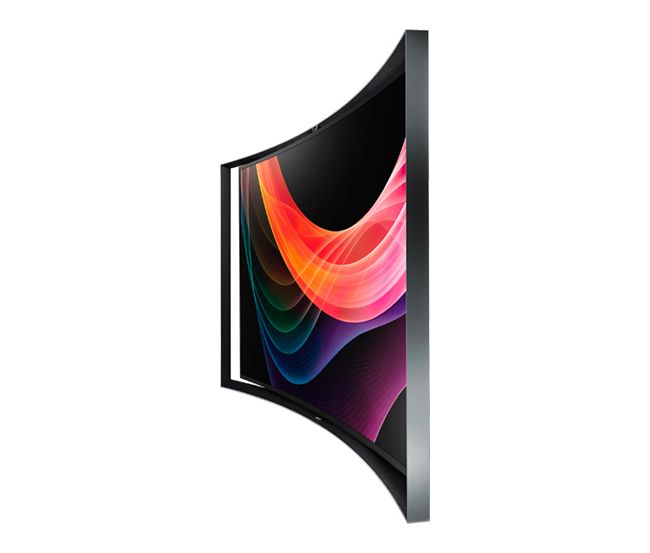 Samsung hasn't yet responded to our request for a firm UK price, or for a list of the "specialist retailers" who'll be stocking in the set from 5 September, according to a footnote to the announcement.
The S9C won't be alone. Samsung arch-rival LG has its 55EA9800 set, of essentially the same spec, out any day now too. Currys/PC World – the retail chain formerly known as Dixons – showed it off at an event in July, so expect it to offer the LG bendy telly, and perhaps the Samsung too, before Christmas. ®