This article is more than 1 year old
Hey, Bill Gates! We've found 14 IT HOTSHOTS to be the next Steve Ballmer
Stop fretting, check out these peeps. Now you can go back to swimming in cash
Siphoning VMware brains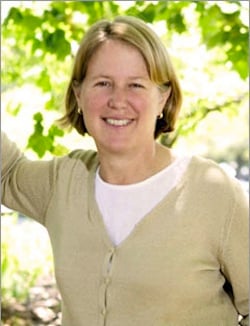 Investor ... Diane Greene
VMware's former CEO Diane Greene would bring solid enterprise experience to Microsoft, too. She led the giant through its all-important period of expansion to become the market's number-one in virtualisation, something Microsoft is only now trying to chip away.
In 2008, she was ousted by the board of VMware-owner EMC, which feared an advancing Microsoft armed with its Hyper-V virtualisation stack. Now she could bring knowledge of VMware into the Microsoft camp as it tries to scale up against virty rivals. She may also welcome the chance to take a pop at VMware and EMC. Greene is, right now, occupied as an investor and also a member of Google's board - another plus, but an advantage that wouldn't last long as she would likely be forced to cut any ties with the advertising giant.
The internet CEO
Ever since Bill Gates published The Road Ahead in 1995 that almost completely failed to foresee the soaraway rise of the internet, Microsoft's had a blind spot about the web.
Microsoft's world view could be summarised thus: the answer is a PC, now what's the problem? That built a culture of PC first, and a reluctance to cannibalise teams to target new forms of hardware and harness the nebulous world of the internet.
Since Ballmer announced he will retire by this time next year, some have said they believe the best way to run Microsoft is to turn it into an "internet company", perhaps by appointing somebody already running a high-profile online operation.
One name dropped into the mix is Reed Hastings, CEO and co-founder of video streaming site Netflix and - until last November - a Microsoft board member. AS an entrepreneur, Hastings will not be drawn to Microsoft's stuffy corporate culture.
And don't think he's Mr Biz Hotshot, either: Netflix lost subscribers and saw its share price plummet in 2011 when it tried to separate its streaming and DVD services, lowering the prices for renting discs and charging for internet video. The move left some customers out of pocket and ignited a backlash. Hastings was forced to issue a personal apology.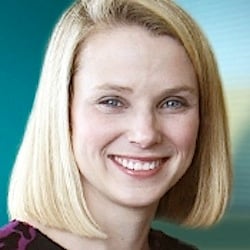 Yahoo! ... Marissa! Mayer!
Gates could tempt across Yahoo!'s Marissa Mayer. A Googler for 13 years, Mayer led product management and engineering on local, mobile and contextual search for Google Maps, Local Search, Google Earth, Street View and Latitude - the sort of stuff Microsoft is trying to conquer with Bing.
Mayer, Google's first woman engineer, has the coding chops in addition to knowledge of the web. The problem is, she's been with Yahoo! for a year and is trying to turn the internet giant into a company that provides useful things that people would pay for. Also, Yahoo! is Microsoft's search partner on Bing, so luring the CEO would be a bad move for fraternal relations.
Amazon is fertile and promising ground. The company's gone from a simple seller of books to a bedrock of businesses by hosting their compute and storage systems in the cloud. Yet, Amazon remains true to its consumer origins, with a successful e-reader serving its book inventory. Plenty of peeps have gone to Amazon from Microsoft, so channels of communication exist. But who to hire? There's the rub.
Amazon founder Jeff Bezos runs a flat and faceless empire, occupying the CEO, chief operating officer and president slots. We must look further down the chain, where we come to Brian Valentine - the vice-president of Amazon's e-commerce platform.
Valentine also passes the sniff test by being an ex-Microsoftie - he held various senior vice-president roles in the Windows division between 1999 and 2006, with a strong focus on engineering. He worked on Windows Vista and left after Microsoft decided to "reassign" him to "another part" of Redmond after Vista shipped. Have old wounds healed and, more importantly, would he see Microsoft as a step back?
Andrew Jassy has potential: as the senior vice-president of Amazon Web Services, Jassy wrote the original proposal for AWS back in 2003. There's also the senior vice-president of business development Jeff Blackburn, who has led much of Amazon's online investments, such as the purchase of film database IMDB and online clothing site Zappos, to diversify the e-tailer's operations.