This article is more than 1 year old
Billionaire Google founder splits with wife, allegedly beds Google Glass staffer
The gossip that rocked Silicon Valley to its core (not really)
Google Glass marketing manager and "real woman" Amanda Rosenberg, 26, is reportedly Google co-founder Sergey Brin's new squeeze.
The billionaire super-geek has split from his wife of six years - and is now apparently enjoying a cosy relationship with his techno-goggles-touting colleague.
All Things Digital revealed that Brin was living separately from, but has yet to divorce, biologist Anne Wojcicki, whom he married in 2007. The blog declined to reveal the name of Brin's alleged new girlfriend.
Valleywag, the Independent and several others obliged, however, claiming that Rosenberg was now going at it Glass for Glass with Brin.
In further revelations, Rosenberg – who lived in London before moving to San Francisco to work on the computerised spectacles – has transferred from her Glass PR role, which had her working extremely closely with Brin, the New York Post claims.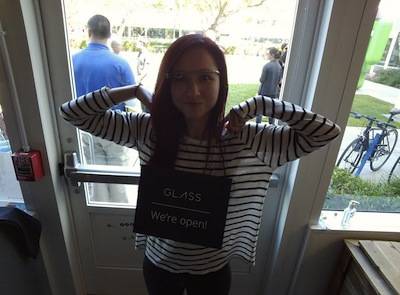 Amanda Rosenberg (pic from public Google+ account)
Much of that work appeared to involve a foxy Rosenberg trying to make Glass look sexy in glossy mags – and in some of those pictures she posed alongside the Google man, leading to speculation about a potential conflict of interest at the company. Developing Glass into a product for the masses is one of Brin's pet projects.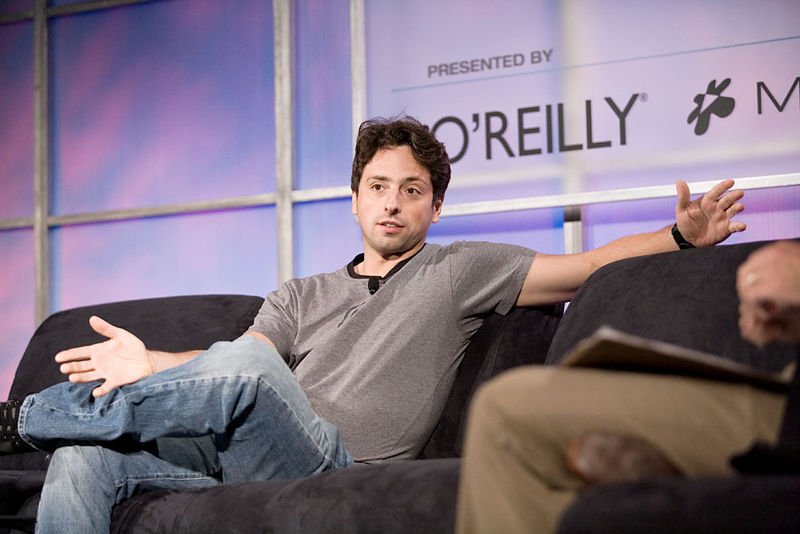 Search me ... Sergey Brin
To add another twist to the steamy saga, Rosenberg is also reported to have dated top Android wonk Hugo Barra, although El Reg could not confirm this.
Just this week, Barra resigned from his post at Google for a job with China-based Xiaomi. All Things D reported that his exit was connected to a "recent thorny personal situation related to the end of a romantic relationship he had with another Googler".
You want yet more titillation, don't you? How's about this glorious Kate Middleton angle: Rosenberg went to the same school as ROYALTY. She graduated from the £31,000-a-year Marlborough College in Wiltshire, England, which Princess Beatrice and the Duchess of Cambridge both attended.
Google has maintained a glassy silence about Brin's reported relationship with Rosenberg. It has confirmed that the Google brainiac, who has an estimated fortune of $22.8bn according to Forbes, has been living apart from his wife for several months now. He has two young kids with Wojcicki. ®