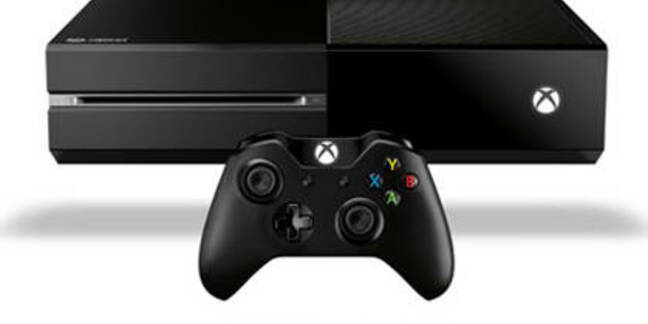 Xbox buffs can get their mitts on Microsoft's new console, the One, on 22 November - eight years on from the Xbox 360's arrival in the US. The console went into "full production" this week, Microsoft claimed today.
It will hit the streets in 13 countries to begin with, including the US, UK, Canada and Australia.
The initial batch of machines will sport a nine per cent increase in CPU clock frequency from the original specification: up from 1.60GHz to 1.75GHz. The consoles will go to Microsoft's retail partners, many of which have already sold all the gear they were allocated by taking advance orders.
Selling out an initial allocation is easy if the allocated number of consoles is not high, and we've no way of knowing how many machines Microsoft has thus far told retailers they'll be receiving. It has said it has "worked hard to ensure an additional supply of Xbox One Day One consoles".
The extra units were separately described as "a limited number", so don't expect supply to increase massively. In any case, Microsoft is well aware of the PR value of being able to say every machine it released on launch day got into the hands of fans.
The countries getting Xbox Ones at launch had already been revealed: Australia, Austria, Brazil, Canada, France, Germany, Ireland, Italy, Mexico, New Zealand, Spain, the UK and the US. More will follow in 2014, Microsoft has promised.
In addition to a re-sculpted controller with more rumble triggers, the Xbox One comes with a more advanced version of Kinect, Microsoft's motion sensor unit. The new Kinect has superior sensors to deliver what Microsoft claims is three times the 3D camera detail of the Xbox 360's version of Kinect; we're told it can snap regular pictures at 1920 x 1080 resolution, and can "see" in infrared too, the better to cope with low-light environments. One upshot: you can get close to it, making the new Kinect more suitable for cramped apartment living rooms than the previous hardware generation.
Still, it'll cost £430 here, or $499 in the States, which is a lot to pay for a new console - especially when Sony's PS4 is £81 cheaper: £349 here, €399 in Europe and $399 in the US. That difference is the price of two games. Microsoft is trying to sweeten the One deal: it's bundling a FIFA 14 download with pre-orders over here, but only if you buy direct. The PS4 launches in the UK on 29 November, but arrives in the US on 15 November. ®
Sponsored: Ransomware has gone nuclear