This article is more than 1 year old
LOHAN cops a faceful of smutronyms
Name that doomsday box compo takes a turn for the schoolboy
There's nothing quite like a Low Orbit Helium Assisted Navigator (LOHAN) backronym challenge to bring out the sniggering schoolboy in our beloved spaceplane fans.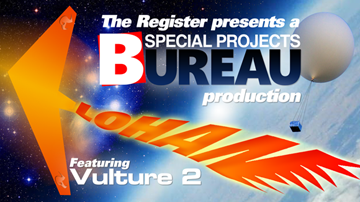 Earlier this week, we challenged you lot to come up with a snappy name for our mission abort box - in the best Special Projects Bureau tradition - for the chance to win a RockBLOCK Irdidium satellite comms unit, courtesy of Rock Seven.
To recap, we're obliged by the powers that be here in Spain to have an emergency balloon cut-down, lest LOHAN threaten centres of population. Accordingly, we whipped up an Iridium-Arduino sandwich, featuring the aforementioned RockBLOCK.
Should the need arise, we can send short message to the RockBLOCK, which will command the Arduino to fire the cut-down. Naturally, we need a proper bit of kit from which to issue the fateful order, and here it is: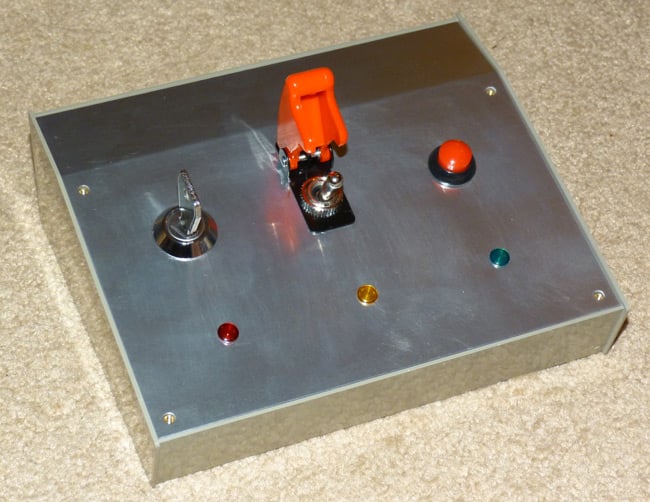 It didn't take you lot long to weigh in with a few suggestions, a fair percentage of them "smutronyms", as reader Michael Barker nicely put it:
ORAL - Orb Release Apparatus Link (Vortex)
BAPS - Break Away Panic System (Mike Richards)
JUBS - Jettison Umbilical payload Balloon System (Splodger)
G-SPOT - Gadzooks! - Space Plane Operation Termination (Breakfast)
NIPPLE - Network Integrated Plane Permanent Launch Equipment (TheDysk)
ARSE - Automated Range Safety Equipment (lawndart)
We were obliged to warn: "Bear in mind that a family publication such as El Reg has to keep its backronyms within the bounds of common decency."
Much good did it do us, as you can see here. Feast your pork pies on some more entertaining entries which will absolutely not make the final cut:
HOOKER - Heuristically Operated Orbital Kill Endangering Rockblock (Omgwtfbbqtime)
HERPES - High-altitude Emergency Remote Protective Equipment System (Robin Bradshaw)
HANDJOB - High Altitude Near Disaster Judicious Orbital Blowoff (simlb)
TOSSPOT - Terminated Orbit Safety System Primed On Takeoff (Don Jefe)
BROWNPANTS - Backup Release On Worrying Nearness (of) People And Nasty Technology Scenario (Robin Lucas-Evans)
EROTIC - Emergency RockBlock Operated Transmitter Inititiated Cut-Down (Jim Lewis)
So, those of you who've not yet entered the competition, or wish to desmut your smutronyms, have until 5pm BST this afternoon to make your plausible bid for glory either as a comment to this story or directly to me, here.
Our finalists will go head-to-head tomorrow lunchtime in a doomsday box backronym poll deathmatch, after which one lucky reader will walk away with a brand spanking new RockBLOCK. ®
---
Further LOHAN resources:
---