This article is more than 1 year old
Put down the (cod)piece and step away: Artist cuffed after sculpture cockup
'I just wanted to show off my art' laments todger-toting Swede
A Swedish artist was involved in a dust-up with the local fuzz, who mistook his sculpture of a pistol loaded with steel penises for a real gun.
Bengt Andersson planned to exhibit his work at the Ronnquist gallery last week but when he opened his case to show staff the offending article, he was seized by bodyguards.
"I just wanted to show off my art," the 73-year-old was quoted as saying by local daily Sydsvenskan.
Guards were jittery because they were positioned to protect controversial artist Lars Vilks, who is best known for depictions of the prophet Mohammed and has received death threats because of this.
Andersson admitted his sculpture looks like a deadly weapon but didn't expect the reaction he got, which left him battered and bruised after a scuffle broke out. He was subsequently taken to hospital and then to a police cell for five hours.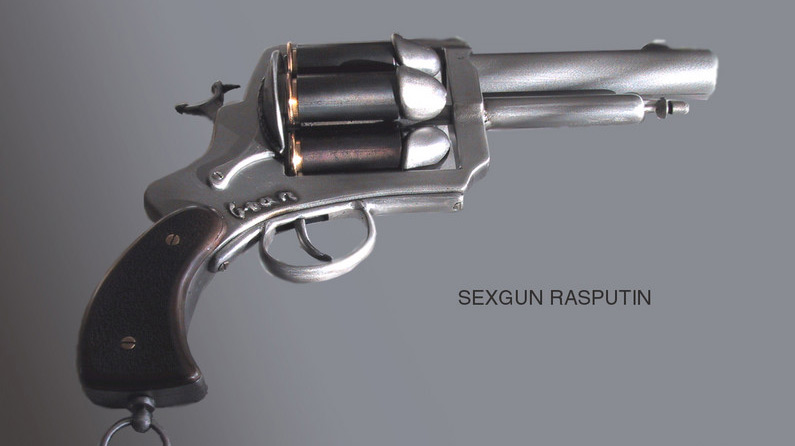 Andersson's cocktastic weapon
A police spokesman said of the security men, "when they see a weapon they have to intervene like this to protect this subject [Vilks] who is subject to a high level threat".
The guards did not comment on their efforts to contain the whipped-out cocked pistol. ®