This article is more than 1 year old
TV's goggle gaggle: EVERYBODY'S first with something at consumer tech feast
OLED and HDMI 2.0 rule the 4K roost
Point and click
Anyway, I'm bored of telly now there's nothing worth watching... or is there? I guess it's all down to where you point the camera. If you're sold on the idea of Ultra HD, then Sony is happy to sell you its new, soon-to-be-HDMI-2.0-compliant prosumer 4K camera, so you can point anywhere you like. No doubt there will be plenty looking at the FDR-AX1 given its price tag of £3,799 or $4,499 in the US is a fraction of the pro gear. More details here and on the XQD flash memory storage format here.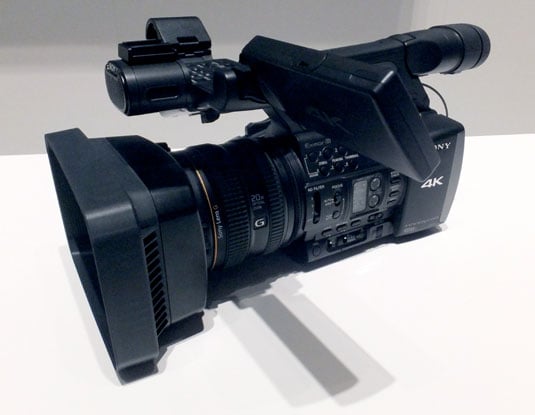 Sony's FDR-AX1 pro-sumer 4K video camera relies on XQD media cards
OK, so it's no Handycam at 2.77kg (6.1lb) with battery, but then again, who needs a Handycam these days? Acer's Liquid S2 was launched at IFA and can shoot 4K video that you can view on its 6-inch full HD screen. How long the 3300mAh battery lasts with that going on remains to be seen and it's not clear what the 4K frame rate is, although it also records 1080p/60fps video. You can shoot 13Mp stills with it too and it's all powered by a 2.2GHz quad-core Qualcomm processor.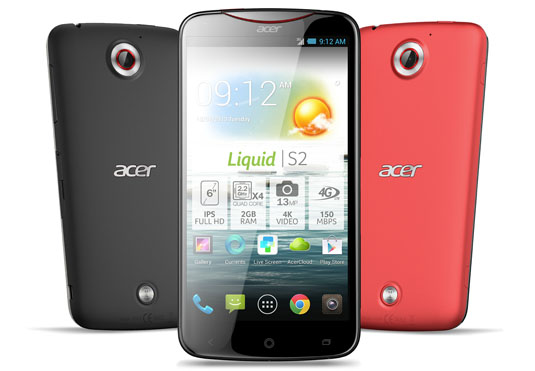 Acer Liquid S2: 4K video capture on a smartphone
Sony's Xperia Z1 might not be a 4K video shooter, but its 20.7Mp camera is a force to be reckoned with. On the stand, zooming into the snaps was pretty incredible and taking things from the sublime to the ridiculous are its on-board effects. Augmented reality mode brings magic mushrooms, animated dinosaurs, ocean life and a range of other worlds into the picture. It's completely daft but highly amusing for the first few minutes, at least.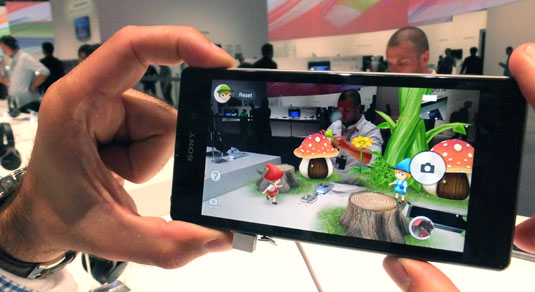 Sony Xperia Z1 Android phone in AR effects mode
For the more serious shooter with with control and compactness in mind, then Panasonic's new DMC-GX7 takes a classic design approach and brings it up to date. The company looks to users to abandon their Leicas and buy into its latest Lumix system camera, the DMC-GX7.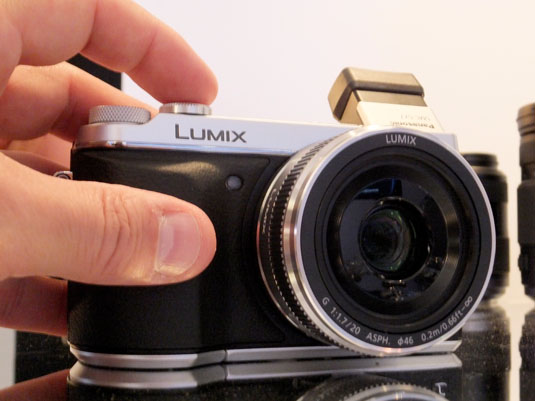 Panasonic DMC-GX7 MFT camera
It has digital viewfinder, as well as a live screen on the back and a new 16Mp sensor, but you'd be hard pressed to find any mention of the fact that it's part of the Micro Four Thirds (MFT) family. Is Panasonic embarrassed about this collaboration with Olympus that now sees competitors, such as Samsung and Fujifilm, churning out compacts with the larger APS-C sensors on board instead? Surely not.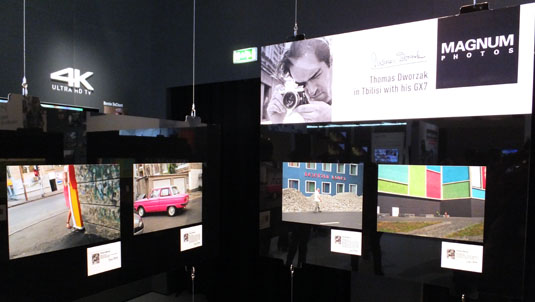 Forget the moustachioed detective, Magnum is a top class photo agency
As the old saying goes, the best camera is the one that's with you and to highlight that point, Panasonic hired a bunch of Magnum photographers to get snappy with its DMC-GX7. Their amazing photos were on display for all to see and you can check out more here.
This year's visual feast at IFA certainly wasn't boring. Let's just hope that what we get to see on these devices will entertain. ®