Would you trust a tablet or a smartphone with a hard disk rather than flash storage? Seagate hopes its Ultra Mobile HDD will persuade you to trade rugged but pricey solid-state memory for 30 times more storage space than your average (16GB) tablet sports.
Seagate claims the skinny, 96g 500GB UM HDD offers the same "power, performance and reliability of a flash device". Reducing a drive's power consumption to flash levels is doable, and you may get comparable read-write speeds - at least for sequential operations.
But dropping a hard disk, shaking it while gaming, throwing it on a sofa afterwards or subjecting it to other sudden movements are bad news for the disk's spinning magnetic platters and their mechanisms.
Seagate hasn't said much about how its UM HDD can match the physical impact resilience of flash, which is entirely unaffected by knocks and bumps provided the chips are soldered in correctly. Seagate did tout the hard drive's "zero-gravity sensors", which provide "better shock management" than existing disks - we're told they "detect if a system is in free fall within 60ms" and react accordingly to protect the heads and platters. But there's nothing to suggest it's anything other than a more sensitive version of the motion sensors built into laptop drives and linked to the usual head-parking mechanism.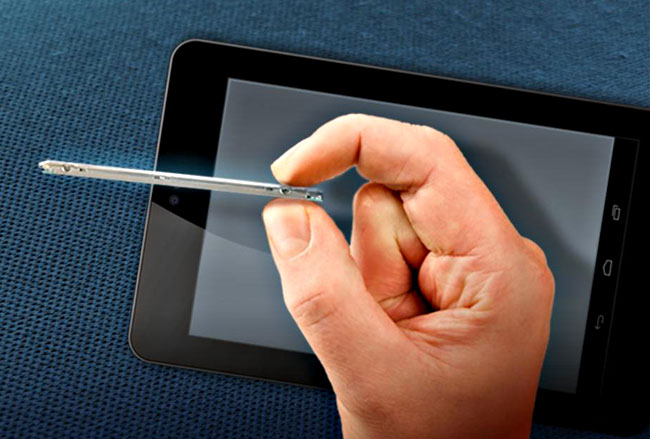 Curiously, Seagate also today offered a low-cost - $30 for two years' cover - data recovery and hardware replacement services, Seagate Rescue and Replace, in the US. Are these its backup for punters who find that, after all, the UM HDD's movement resilience wasn't up to flash levels after all?
To deliver flash-like performance, the UM HDD relies on... flash. The drive itself has 16MB of RAM cache on board, but Seagate suggests tablet makers chuck in 8GB of non-volatile cache too. This combo, not the drive alone, plus Seagate's Dynamic Data Driver software, results in "power consumption equal to that of a 64GB tablet and the performance equal to that of a 16GB tablet - while costing less than either".
On its own, the 5400RPM 6Gb/s SATA drive's peak data transfer speed is 600MB/s, comparable to sustained reads off as slab of modern flash. But the spec sheet quotes sustained rates of just 100MB/s.
A flash cache boosts the average data access speeds and it also allows the drive's firmware to power down the rotating disks and heads more often, preserving the computer's battery charge. Seagate claimed the UM HDD's average power consumption is "as low as 0.14W", but it's not clear whether that's with the suggested cache present or not.
Seagate also boasted that the drive is a tablet-friendly 5mm thick, but a visit to a specs listing [PDF] reveals its form-factor is classic 2.5-inch laptop drive - which will be too large for many a ten-inch tablet, let alone seven-inch models. That said, they could easily be crammed into Panasonic's 20-inch monster.
And, unlike a solid-state drive, the UM HDD isn't noiseless. Quiet, yes, but not silent.
Seagate wants to get the UM HDD into Android-powered fondleslabs pronto, though the drive would be just at home in Ultrabooks and other skinny laptops. So far, though, it hasn't said if any manufacturer of one or more of these devices has agreed to swap out flash storage for its hard disk. Nor has it said how much the drive will cost. ®