Google UK has sponsored a new gallery celebrating the achievements of women in computing at The National Museum of Computing (TNMOC) in Bletchley Park.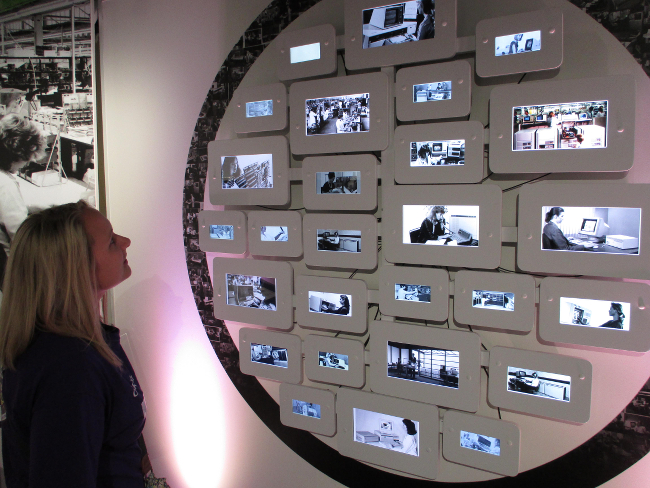 The new exhibition opened as part of a "Google-inspired Heroines of Computing" event, according to TNMOC*. The museum is hoping the gallery will teach people about the female pioneers of computing and encourage more girls to become interested in IT and to study the subject at school.
The display features a scrapbook from Dame Stephanie "Steve" Shirley, who founded software company FI Group in 1962 and adopted the name Steve to help her in the male-dominated profession. At the opening, Dame Shirley said that girls needed to take advantage of computing in schools.
"Britain's economy demands that women are not just consumers, but rather creators of new technologies and applications," she said. "This new Women in Computing gallery at TNMOC will promote positive role models for women and so encourage girls and women in critical thinking and engineering. It shows the heroines of computing as historic facts to inspire the upcoming generation."
Other artefacts in the gallery include comptometers – precomputing calculators operated mainly by women – and memorabilia like the first Assembly language programming book, written by Kathleen Booth. Booth was one of the Birkbeck College team at the University of London that built three early computers – the ARC, SEC and APE(X)C – from 1947 to 1953. The latter eventually led to the HEC series manufactured by the British Tabulating Machine Company.
Google prides itself on shooting for diversity in its ranks and does a half-decent job of it. Three of its 10-strong board are women, which matches up with the rough estimate of around one third of its 34,300 employees being female. However, its top executives could stand a little more diversification, with just three female senior veeps out of fifteen folks listed as "senior leadership" and no women in its C-suite. ®
Bootnote
*TNMOC is situated on the Bletchley Park grounds, where it is a tenant, but has no connections to the lottery-funded Bletchley Park Trust.