The James Bond submarine car used in The Spy Who Loved Me has sold at auction in Blighty for £550,000.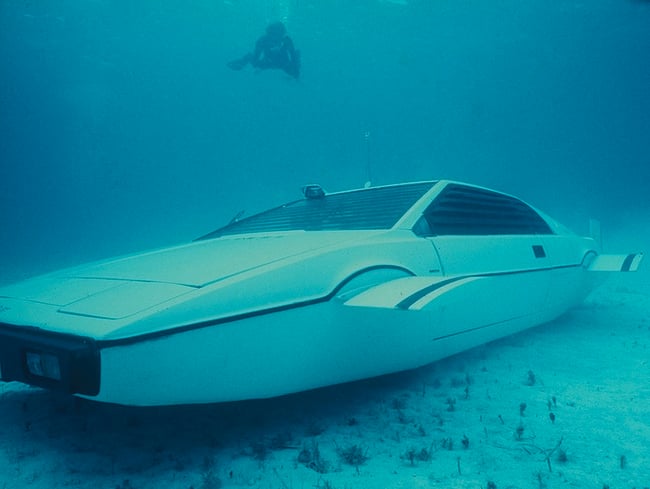 Despite the over half-million price tag for the Lotus Esprit – which isn't road-worthy – it failed to reach the guide price expected by RM Auctions of between £650,000 and £950,000, the BBC said.
The car was "driven" in the film, which featured Roger Moore, by retired US Navy SEAL Don Griffin, operating the Lotus in full scuba gear for one of the greatest anonymous roles in movie history.
Lotus East acquired the car after the film to display at auto shows across the US, after which it was shipped to Long Island and put into a storage unit, where it was forgotten about, according to the auction house. The lease was for ten years, paid up front and in 1989 the unit was put up for a blind auction. A modest bid ended up winning a local couple the iconic car, which was restored after positive authentication and occasionally exhibited over the next few years.
The couple were still the owners up until yesterday, when the restored car, complete with apparently fully operational original equipment, went under the hammer in London. ®