Not only has Apple reintroduced the "Australia tax" for its newly-launched iPhone 5 series: it turns out that LTE support doesn't include the 700 MHz bands Telstra and Optus purchased earlier this year.
In fact, the iPhone 5c and 5s LTE models only support one of the LTE bands currently in use in this country – the 1800 MHz LTE band 3. When Optus and Telstra launch their Band 7 services in the 2600 MHz, the same phones will be able to connect to those frequencies.
In effect, this will constrain the iPhone 5 to metropolitan and major regional locations. If you're planning a road trip and want to stay in touch, you'll need to take some other phone along with you.
For example, Telstra's current coverage maps show its current NSW 4G coverage in bright green.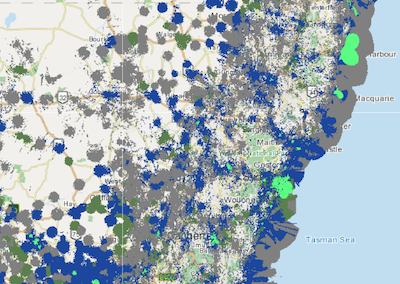 Source - Telstra coverage maps
Optus' 2300 MHz coverage in NSW is in purple, below.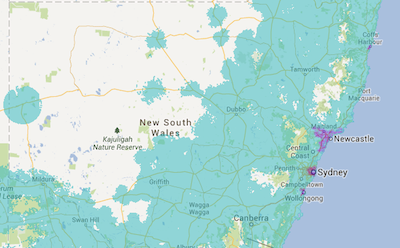 Source: Optus coverage maps.
The point of the 700 MHz purchases for the two major carriers was, in part, to extend 4G services outside the metros using baseband frequencies that travel better.
Oh well. Vulture South is sure that iPhone 5 buyers won't mind holding onto their iPhone 4 devices, just in case they stray out of range. ®
Similar topics