Joyless times at cloudy Joyent: CTO packs bags, heads for hills
Cofounder steps down to 'pursue new ideas' – but doesn't say what they are
---
Cofounder Jason Hoffman is resigning from his chief technology officer position at cloud computing provider Joyent.
In a blog on the company's website he writes, "I cofounded Joyent 10 years ago when I was working as a scientist and looking for a better way to run compute on my data... [The] 'think differently' spirit of innovation is built into our DNA and we've accomplished many amazing things living by it. It's also something I value, and for that reason, I've made the decision to embody it in a new way by moving on to pursue new ideas and projects."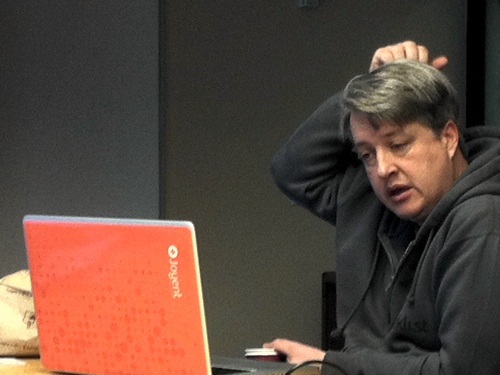 Jason Hoffman
Hoffman will become an advisor and stay close to Joyent. He reckons Joyent is in great shape, particularly in the compute and storage area with Manta, its ZFS object store:
"I believe that Joyent's Manta compute on storage innovation will disrupt the storage and big data analytics markets, even as it is just starting to get major traction," Hoffman wrote. "Over the past 60 days since launch I've watched as it has captured the imagination of our customers, partners, the media and the developer community at large."
He doesn't say what he's actually going to do next. Whatever it is, it will get close attention just because Hoffman, with his Joyent track record, is looking at it. ®