There isn't a product, or even a prototype, but if it could be made to work, why not turn the smartphone into a bunch of replaceable modular components on a standard backplane?
It may or may not be feasible, but the notion gathered enough attention that the proposal page, on crowdfunding site Thunderclap.it, was hosed by visitor traffic.
The idea is attractive enough. Many upgrades, according to Dutch industrial designer Dave Hakkens (don't you just love nominative determinism?), are driven by a handful of components rather than an entirely new system. Storage gets a kick along, or a device gets a faster processor or a marginally better camera.
So Hakkens is proposing to design a componentised phone: create a backplane as the interconnect, and make everything – screen, memory, processor, camera, the lot – a pluggable and removable block on the interconnect.
Yes, you would lose the slimness that is a selling point of the modern smartphone, but he clearly hopes the upgradeability and probable longevity of Hakkens' "Phonebloks" would make up for it.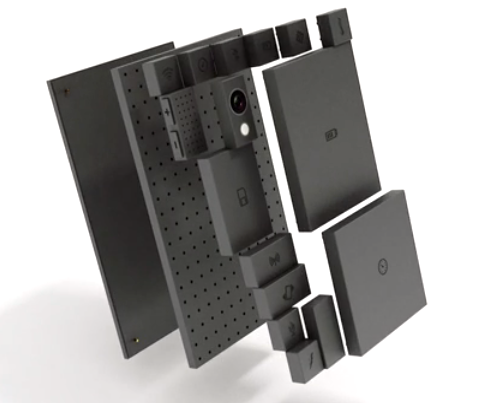 Kinda like Lego: the Phoneblok concept
He also hopes that the model would create a third-party market of module-makers specialising in particular functions – so the mooted phone might have different specialists competing to make a better or cheaper camera while others concentrate on screens or cramming more storage into the available space.
The concept is outlined in this video:
To this writer's mind, the only module missing from the proposal is one marked "spy-proof crypto" but that is perhaps quibbling.
Of course, the whole thing would probably have to run a daunting gauntlet of patent attacks to get to the starting gate. Apart from that, what do readers think? Is it an idea that could fly? ®
Similar topics