Massively leaked iFail 5S POUNDS pundits, EXCITES chavs
Frantic 'experts' backtrack as new iPhone unexpectedly sucks
---
Something for the Weekend, Sir? If it was tedious putting up with the prelaunch hype, it was at least entertaining this week to watch so many commentators backtrack on the cobblers they'd been serving up just hours before the event.
I'm talking about the iPhone 5S/iPhone 5C launch, of course. Everyone else has expressed an opinion these past couple of days, so why not me too? In fact, it was this outpouring of wild guesses and hearsay masquerading as expert comment – let's call it a collective 'vomit' of opinion – that defined the launch.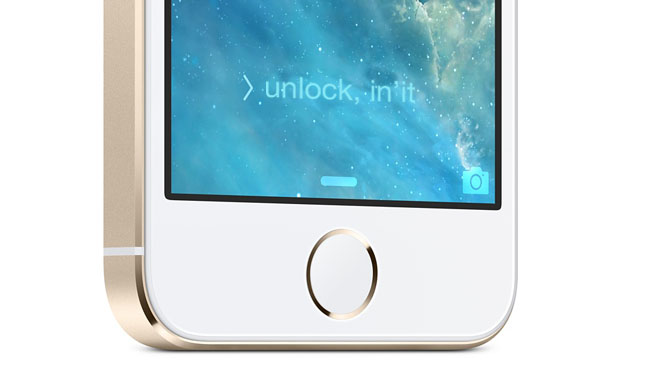 Now, opinion is all well and good but it belongs in amateur blogs, chats down the pub and pointless, unhelpful and information-free postings at tech news websites on Friday afternoons written by empty-headed wasters.
The one place such idle gossip doesn't deserve to be vomited up is under the guise of consultancy comment, business advice and - lord preserve us - press releases from industry watchers who expect to be taken seriously. These poor bastards regailed anyone within earshot, or at least mailshot, with wild fantasies concerning bigger handset displays, revolutionary 'cheap' pricing and smart wristwatches... and you know my feelings about the latter.
I wouldn't have minded if it wasn't for the fact that practically all the real details about the 5S and 5C had already been progressively leaked over the previous two months. The real industry experts stopped caring ages ago, leaving the rest to work up their duff opinions from sickly hiccup to full-blown projectile.
My favourite content-free prelaunch hurl at the porcelain was this random scrapbook of quotes that splattered unexpectedly onto the Daily Mail website.
My attention was drawn to this piece by the irrepressibly forthright Jonny Rocket, known in the States by his stage name 'Evans', who balked at seeing paragraphs from one of his old Computerworld columns concerning PC market contraction cut-and-pasted artlessly into a piece specifically about the 5S/C launch.
Great work, guys: instead of getting a pithy and up-to-date quote from one of the few business tech journos who we can still trust, why not just nick a few paras from something he wrote in July about something else? Oh, and spell his first name wrong while you're at it.
By the time I had finished checking to see what effect the inclusion of Jonny's prose in the Daily Fail would have on the price of my house, the Apple launch had already taken place and mainstream commentators around the world fell over each other to update their blogs to tell everyone that they didn't really mean what they had written a few hours earlier.
You can almost sense the panic in their haste to explain away all the bullshit predictions they had been making. For heaven's sake, get a hold of yourself!
The press release from Ovum was a classic, quoting its own principal device analyst Tony Cripps: "Anyone expecting Apple to come truly downmarket with the iPhone 5C was fooling themselves."
He's talking about a lot of fools. The launch saw no bigger screen, no cheap pricing and - small mercies, etc - no frigging wristwatch. Instead, Apple served up two leaked products that it knew would be so unsurprising that it resorted to Audi's 30-year-old slogan Vorspring durch Technik, which is German for "buy me because I was hammered together using really clever nails".
Let's get this straight: the iPhone 5S is possibly a fun place to be if you're an electron but as a human being I'm struggling to see the appeal over, oh I dunno, an iPhone 5. I read through the features and tech spec and was bored shitless within seconds. It's got a five-element lens and a motion coprocessor named after an Irish motorway. Whoopy fucking doo.
One argument is that the 5S isn't actually much different from a 5:
But what you've actually got with the 5S is a handset restyled in gold to appeal to chavs, rappers and hoes sporting shellsuits emblazened with dollar signs, and whose only headline feature is a fingerprint sensor that some fuckwit determined would be best located on the iPhone's most notoriously malfunctioning component. It's bad enough that the 4 and 5's Home button keeps getting stuck while you use the handset, but if it goes wrong on the 5S, you might not be able to switch the bugger on at all.
With the 5C, on the other hand, you have a handset that looks cheap and nasty. This is terribly unfair: it's not cheap. They're pug ugly little bastards and I'm convinced they'll turn out to be an embarrassment to Apple very quickly. I'm reminded of the Spangle iMacs that Apple launched and then almost immediately withdrew in favour of refashioning all its consumer products shiny white, causing so much internal confusion among Apple engineers that they temporarily went a bit hatstand and turned the iMac into an angle-poise lamp for a short while.
Sure, the company has sold coloured iPods with great success for several years. They come in big, bold colours and I understand that its most popular model is the red one. So it only stands to reason that the iPhone 5C is available in... er, pale pink, pastel green, baby blue or watery piss yellow. If you must, buy the white one because the others look absolutely bloody awful.
The parody video above suggests the S and the C mean "same" and "cheap", but I'm pretty sure they stand for "sucks" and "cocks". ®