The downsides - three separate camera apps?
One is that the 1020 comes with three camera apps, rather than integrating them nicely into one. By default, you'll be using a new Nokia camera app called Pro Cam - this is what's invoked when you press the hardware camera button. Pro Cam makes settings like exposure and ISO easily available in a clever new design. Most smartphone cameras offer such tweaks, but they're typically hard to find and operate and so tend to be seldom used.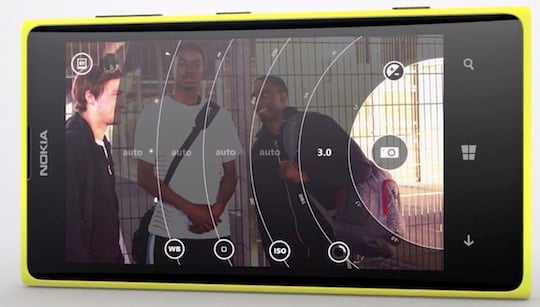 With Pro Cam, you can pull down each setting quickly, as they're all on screen at all times. I found the labels and icons a bit twiddly, but it's easy to reset, however, if you go wrong. In addition, there's Nokia's gimmicky effects camera, Smart Cam, allowing fun effects like multiple exposure, motion blur. The stock Windows Phone app, er... "Camera", is still available for quick shots. Really, they all should all be integrated.
One or two aspects of the 1020's predecessor, the 808 PureView, didn't make it – things like Burst Mode – but I expect to see this incorporated in software updates. And Nokia has actually lost one of the 1020's great assets, presumably because of Windows Phone UI constraints. On the 808, you were able to do a real time zoom preview by pushing in your thumb from the edge of the screen. Letting go then performed a smooth transition to the new crop. This was particularly useful for videos. But to zoom in on the 1020 you need two fingers, and it's nigh impossible to do this without introducing some shake to the video. Since both units perform a unique 3x lossless zoom I particularly missed this.
In addition, the shot-to-shot time is a second or two longer than rivals. For many situations it doesn't matter, but if you're shooting sports or children, then the extra second can seem like an eternity. You'll want to switch to Smart Cam in these situations.
One additional caveat is that SkyDrive automatically uploads your camera roll to Microsoft servers - the presentation version, not the larger master. Which is a nice feature, but it does so at a default medium size and using compression that introduces zaggies. This is Heron Tower, and it does not actually look like this: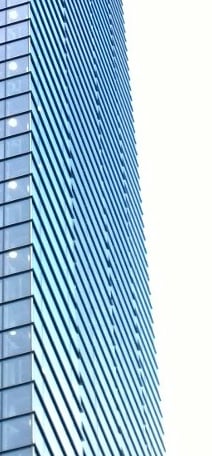 And compared to the 808 PureView, the Lumia 1020 has cranked up the saturation. The first picture is from the 808, the second from the 1020: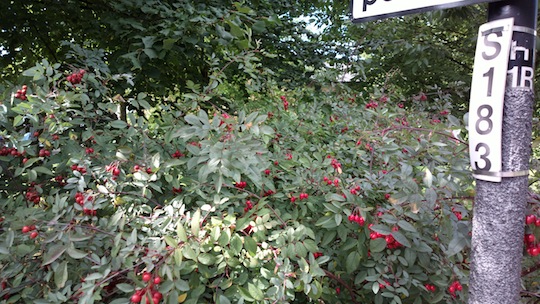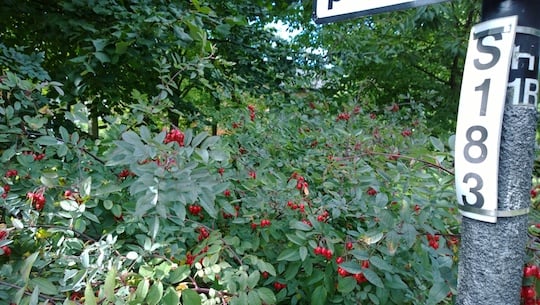 Some people prefer the richer colours of the latter, while others prefer the more realistic output of the 808. A fascinating discussion of the decisions taken by the team by former Nokia imaging guru Damien Dinning can be found here.
Summary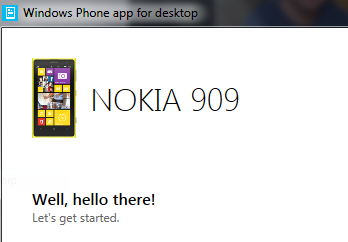 The default name of the Lumia 1020 gives away its lineage
The Lumia 1020 isn't quite perfect. There should only be one camera app, not three, and the shot-to-shot time is a second longer than it should be, which, allied to the lack of a burst mode means you may miss some moments if shooting children, animals or sports scenes, for example. However only Nokia's own hard-to-get, and now discontinued PureView 808 takes better photos on a phone - and even if you find an 808, its legacy OS Symbian will struggle to perform on a par with the market standard today.
While I personally preferred the shots taken using the 808, the 1020 wins out on versatility. In addition to extremely high quality camera shots the best, but the 1020's HD video and audio capture quality is unmatched by any smartphone. Given a steady hand, it can produce excellent results in low light, without a flash, where rivals are swamped by noise. The downside for punters already entrenched in the Apple or Android world who may be thinking of moving to the Lumia 1020 is that it means buying your apps all over again, and while the main apps are well represented the "long tail" of apps isn't comparable. If you really depend on (say) Sky and banking apps on your smartphone, you'll come up short, and will have to wait.
Still, momentum is now with the platform and with Microsoft's billions backing Nokia, you can be reasonably confident that your Lumia 1020 will be better at the end of your two year contract than it is today. It's by a comfortable distance the most impressive cameraphone ever made. ®

Nokia Lumia 1020: It's an imaging BEAST... and it makes calls too
A camera to die for - but the hybrid digicam accessories mean this smartphone struggles to be either fish or fowl.
Price:
From around £550 SIM-free RRM RRP
Similar topics