This article is more than 1 year old
TPG flashes cheeky 'down under' CAPTCHA
Bum's the word on who's responsible
Completely Automated Public Turing test to tell Computers and Humans Apart, aka those CAPTCHA things you see on websites, raised hackles the other month for being less-than-useful for the disabled.
An Australian Reg reader has since found one with the potential to get the won't-somebody-please-think-of-the-children? crowd upset too, because it uses a word that describes a part of the human body usually hidden by pants.
Easily offended readers should avert their eyes before the image below reaches the language centre of their brain, lest it suffer an outrage injury.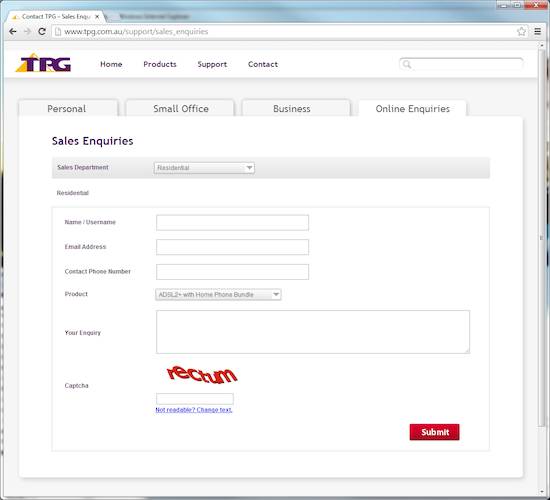 The bum doesn't look big in this, but it took cheek to get it in at all
Vulture South asked TPG, the Australian internet service provider whose site is pictured, to explain this terrible insult to innocent CAPTCHA-users. We've not received a reply at the time of writing. But we did poke around inside the page's HTML and found it pointed to this CAPTCHA-making script.
After clicking refresh a few dozen times, we can report that the script uses real words. They're often obscure words like "noachian" (a Martian geologic epoch) or "nutrify" (a variation on the verb to nourish). Whatever the CAPTCHAs' origins, it would seem they were chosen from a hand-curated list rather than being the output of a random character string generator.
Which begs the question: who put their ass on the line by putting a rectum in the script? ®