This article is more than 1 year old
Shopping list for Tesco: Eggs, milk, bread, tablets (the £60 7in Android kind)
As the cheap-as-chips Hudl arrives, will supermarkets bother with food in future?
It has a silly name, but a surprising price. Tesco's new seven-inch Android tablet, the Hudl, will cost a mere 60 quid and a stack of Clubcard points. Well, when a Google Nexus 7 will set you back £199, every little helps. Ahem.
The Hudl incorporates a 1440 x 900 LCD, 1.5GHz quad-core CPU, dual-band 802.11n Wi-Fi and Bluetooth 4.0. It has 16GB of on-board flash storage and a micro SD slot that can add up to 32GB to that. There's a pair of speakers in there, too.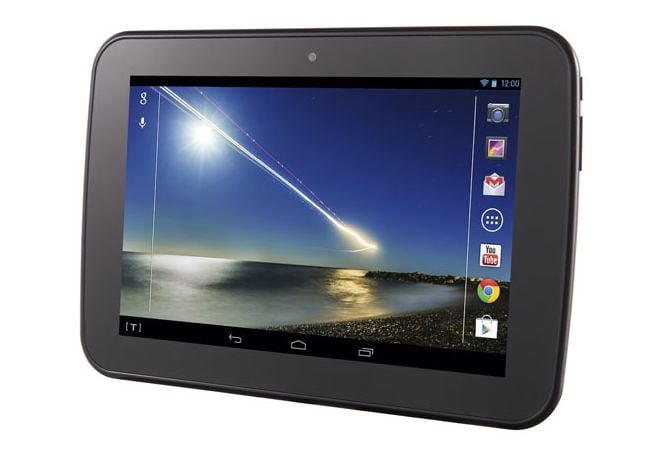 It runs Android 4.2 Jelly Bean, and while it's intended as a handheld storefront for both Tesco Direct and the grocer's video-on-demand service, Blinkbox, it sports a standard Android UI rather than a custom front-end as per tablets from other retailers, Amazon and Barnes & Noble most notably.
Without the contribution of Clubcard points, the Hudl will cost £119, so it's still very aggressively priced, on a par with the no-name Chinese imports that Tesco already offers alongside a handful of cheapies from the likes of Asus and Lenovo. Tesco will presumably continue to sell these, as it does the Nexus 7, the iPad range, and a raft of Samsung slates, though it will surely give its own offering more opportunistic in-store display space than its rivals.
Tesco executives today suggested that Hudl is just a "first step" as the grocer eyes the UK consumer electronics market, which has spent the past eight years in the doldrums. Can we expect to see the Cudl, the Mudl or a Harry Potter tie-in, the Mugl, next?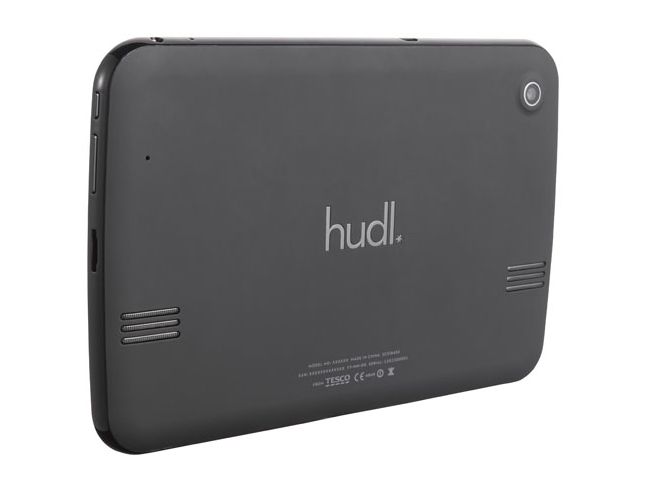 The big question is whether Tesco is a sufficiently strong brand to match the likes of Amazon, Kindle, Apple, iPad and Samsung. That Tesco hasn't put its own name prominently on its new device – it's on the back in the customary CE compliance blurb – suggests it wants Hudl to stand alone.
Which will help its move look less ill-timed if the consumer interest in fondleslabs turns out to have been a bubl. ®