Android users can now lock their handsets from afar as Google enables what looks like the perfect feature for office pranksters.
Making a lost Android handset ring and wiping all the data on a stolen device have been standard features in the advertising giant's mobile operating system for a while. Now, however, a mislaid Android handset can have a new password set remotely for when one's phone temporarily falls into the wrong hands.
This device password-reset feature must be accessed via Google Play: thus, if you leave a PC or such a machine lying around while logged into the Play store, some wag can sneak over and now kick you out of your gadget. At least it's better than deleting all of your files.
The reset-password-and-lock functionality was widely anticipated, but fan website Android Police noticed that it has this week arrived in the Device Manager available from the Google Play website.
The lock and remote wipe actions only work after they have been enabled in the "Google Settings" app (Android Device Manager > Allow Remote Lock), and one has to be logged into the Google Play account associated with the device before it's possible to activate these features.
But once you're in, the service immediately zooms into the tracked gadget's location and offers all three management options: ring, lock with new password, and erase.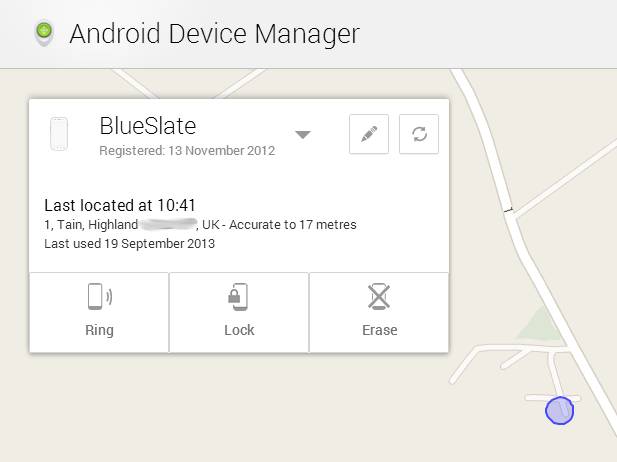 It's pretty primitive by modern enterprise systems, but enough for the distraught mugging victim who remembers that his passwords for Amazon, Facebook and the office network are all cached in the mobile browser - and thus needs the handset's data deleted pronto.
Remote wipe takes care of that scenario, though, and it's a bit of a struggle to imagine where one would want to remotely change the password of an Android device. If one has forgotten the unlock pattern then it might prove useful – and it's a goldmine for the prankster who comes across a desktop computer left logged into Google. ®