This article is more than 1 year old
GreenBytes' chairman and CEO resigns
Sudden goodbye
GreenBytes, the deduping VDI software supplier that runs on flash hardware, has abruptly lost its Chairman and CEO, Steve O'Donnell.
Our sources tell us that the company's statement will say:
Steve O'Donnell tendered his resignation as Chairman and CEO of GreenBytes as of September 27, 2013 due to pressing personal obligations back home in the United Kingdom. As GreenBytes is based in Providence, Rhode Island, these obligations would prevent Steve from effectively carrying out his day-to-day responsibilities as the company's chief executive, so we respectfully acknowledge Steve's situation, thank him for his service to the Company, and wish him well in his future endeavours.
This resignation is so sudden that we would like to consider the possibility that strategic divisions at the top of the company, perhaps related to its exit from the IO Offload Engine hardware field, prompted it. The idea that O'Donnell, as chair of Violin's advisory board, was in conflict with his GreenBytes role, as Violin also has a VDI product, does not apply, because the Violin VDI software, coming from Atlantis, runs in RAM and not flash.
We hear on the QT that many people in GreenBytes are looking for work elsewhere. There were several sales exits in May this year:
Paul Silver went to Tegile
Matt Lehrer went to Kaminario
Jim McCullough went to Kaminario
A plausible reason for a CEO exit is that there is a problem that he or she cannot fix because the board and lead investors want one thing and the CEO wants another. Compromise isn't possible, and the board votes against the CEO.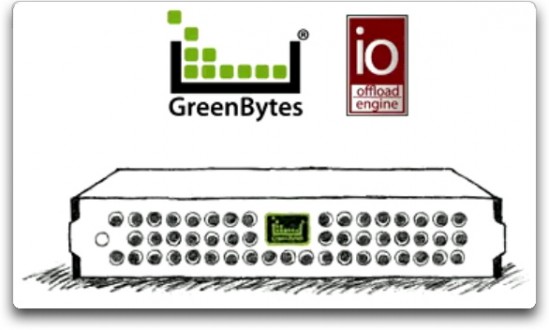 GreenBytes's funding and CEO appointment history looks like this:
2007 - founded by Bob Petrocelli
May 2012 - $12 million B-round from GreenBytes management, Battery Ventures and Generation Investment Management, taking total funding to $30 million
July 2012 - Steve O'Donnell becomes exec chairman
November 2012 - Steve O'Donnell becomes CEO, retaining the chairman role. Bob Petrocelli becomes CTO
March 2013 - $7 million C-round from Battery Ventures and Generation Investment Management, taking funding total to $37 million.
The board members are – or, rather, before today were:
Steve O'Donnell, Chairman and CEO
Bob Petrocelli, Founder and CTO
Richard W. Petrocelli, Founder and Director
Tom Crotty, General Partner, Battery Ventures
Colin le Duc, Partner, Generation Investment Management
Dr. Americo Petrocelli, Director, GreenBytes
If the two VC reps combine with a couple of Petrocellis, then the CEO gets outvoted and that's that.
Asked to comment, Ben Woo, the chairman of consultancy Neuralytix and a member of GreenBytes' industry advisory board, said, "Regretfully, I am not at liberty to discuss this."
We asked founder and CTO Bob Petrocelli about the CEO's departure and layoffs, and he replied, "I can't shed much light on any details. But you would be very wrong to interpret recent events as anything other than positive for GreenBytes.
Is this a green light for GreenBytes or something of a different colour? We watch and wait. ®