Keep your nose clean
The level of detail obtainable from 3D printing is evident in these images of the upper and lower nose sections...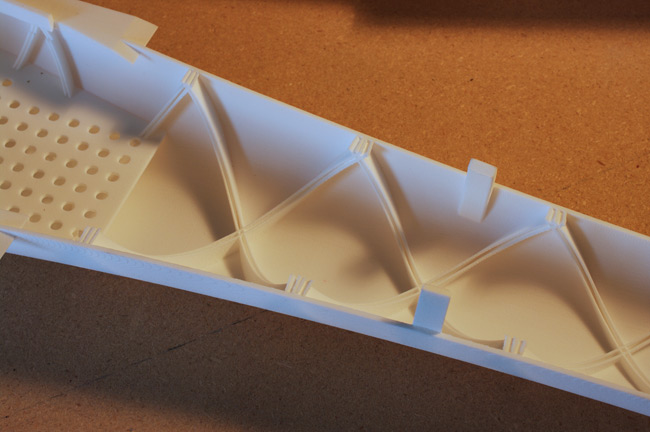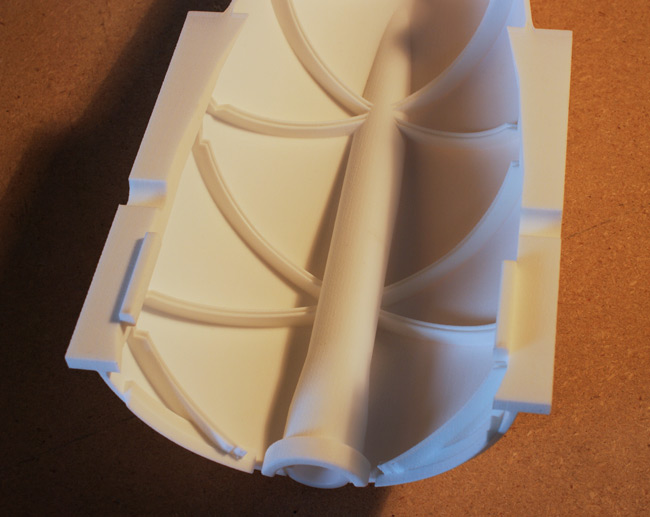 ...and try this nice view of the inside of the Vulture 2's pointy beak: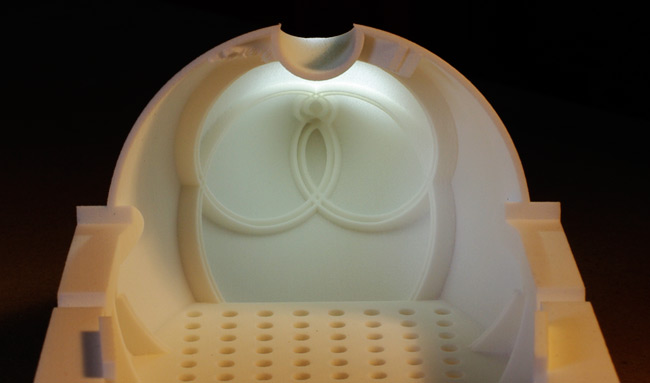 If you want drama, though, check out the internal structure of the beast's rear fuselage and inner wings: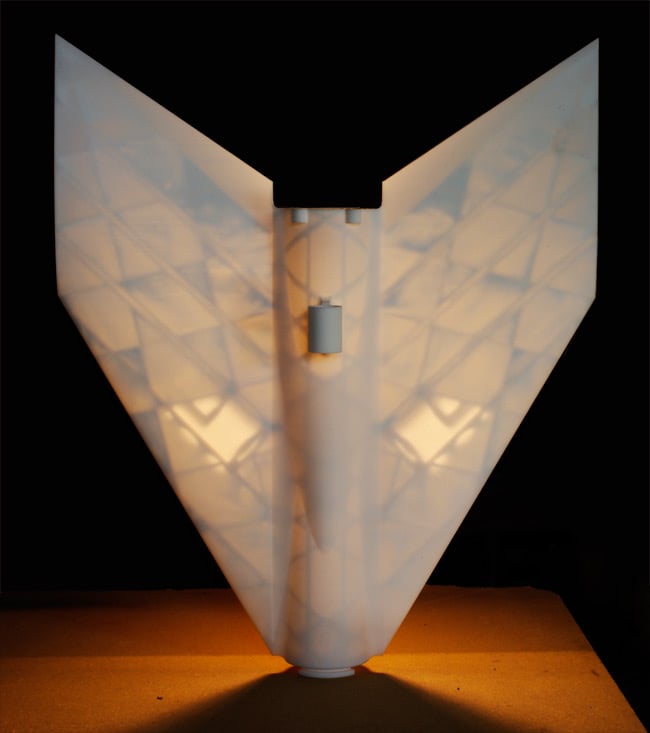 LOHAN team member Dave Akerman whipped out his camera and got this view of the inside of said rear fuselage...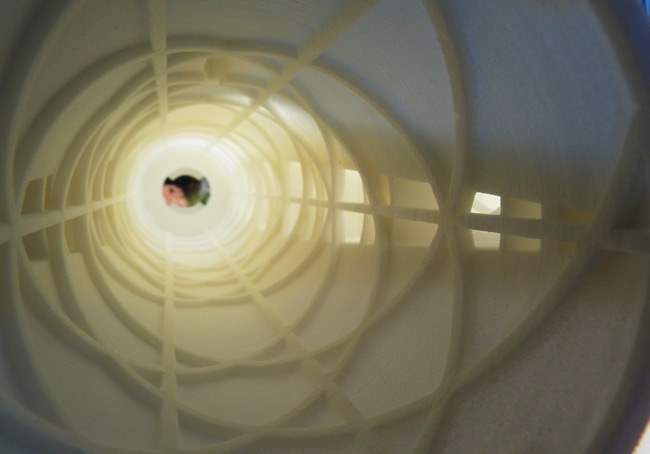 ...and managed to get inside the wing, although it was a bit of a tight squeeze: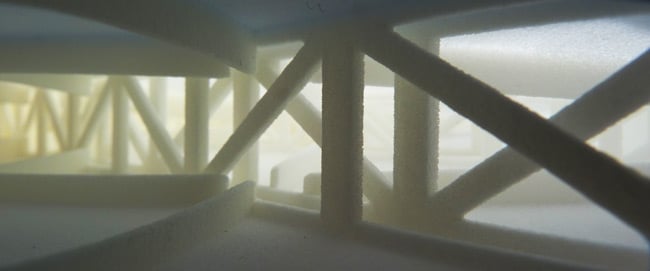 There are some CAD images here of the aircraft before it went off to the printers, which give a better idea of the impressively complex detail.
The rudders also scrubbed up nicely with a bit of backlighting: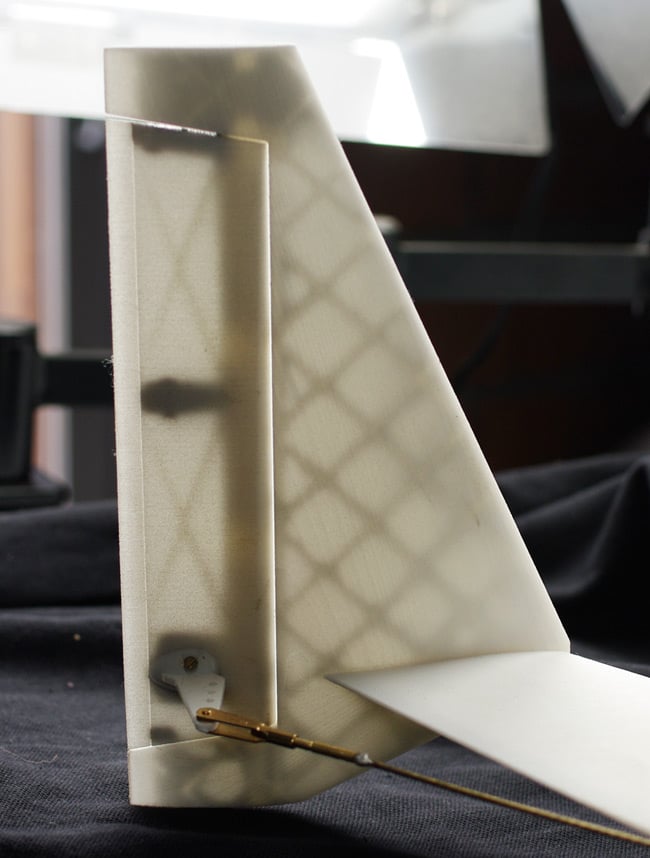 The rudders themselves are two parts, epoxied together around a mounting rod. Note the rudder horn and servo cable. As those of you who tuned into our live reveal know, we do have the basic control systems mounted. However, you'll have to wait for details on those.
Similar topics