Mounting flanges
In the meantime, enjoy some more images, including the nose section bayonet mount...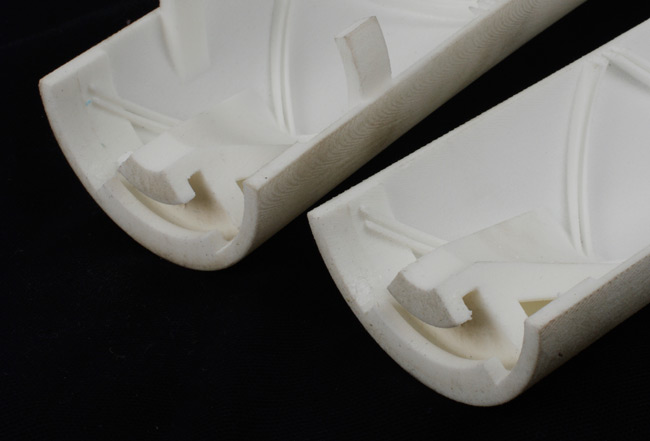 ...the nose top section mounting flange, with Teflon insert above...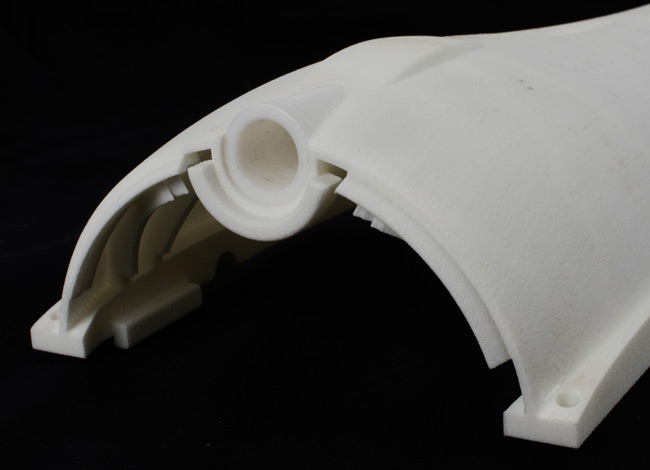 ...and the Vulture 2's extremely pointy beak: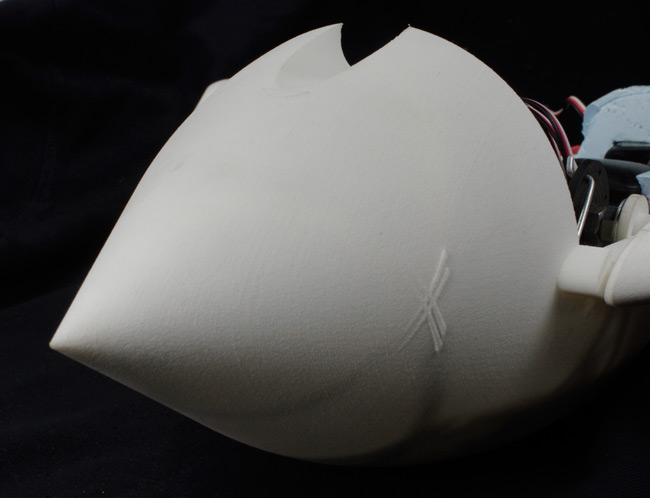 At the other end, we have the rocket motor retaining ring, designed for easy removal of the motor case from the rear fuselage: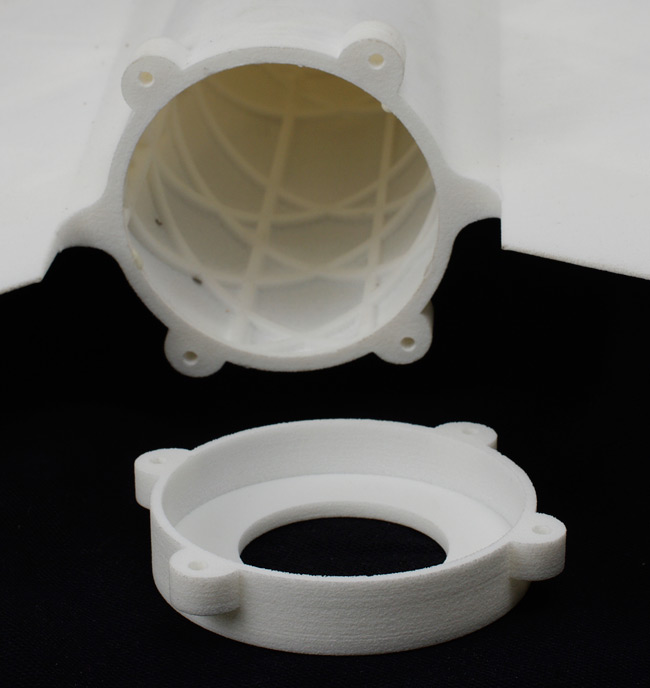 Finally, here's a sexy skin shot, demonstrating how the parts come out of the 3D printing machine and why the Vulture 2 currently feels like a cuttlefish bone: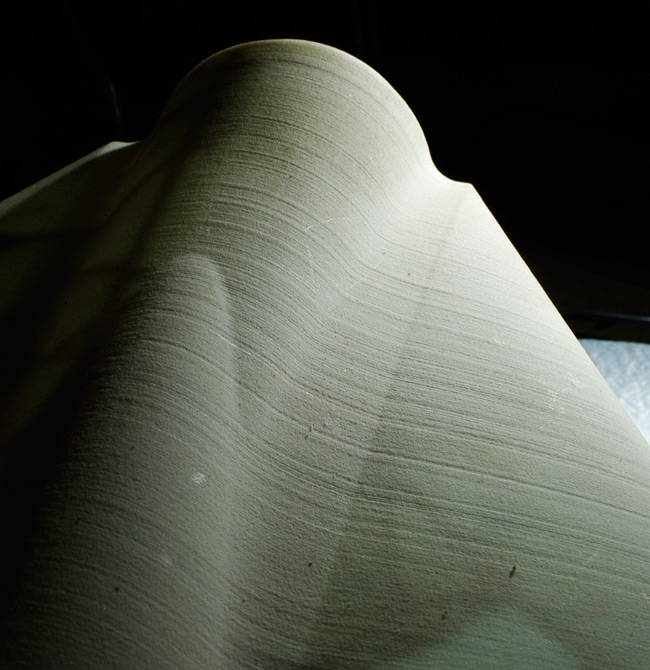 Evidently, a nice paint job is in order, but until we get the aircraft into the spray booth, you'll just have use this pic of the assembled vehicle mounted on its fantastical flying truss launch platform...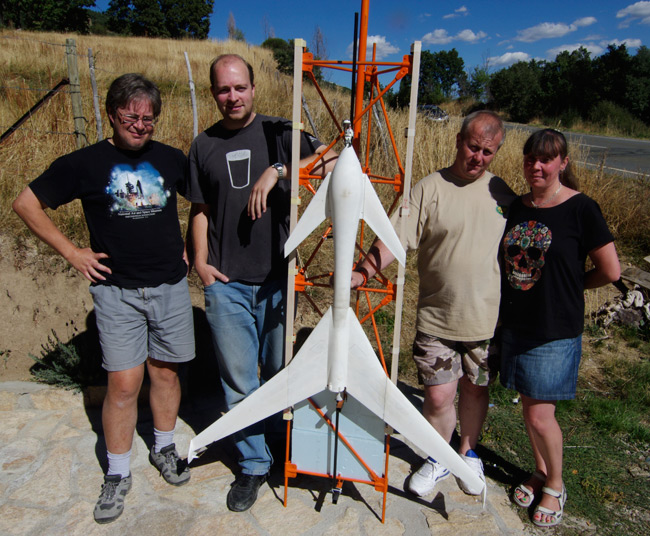 ...to imagine just how impressive it'll look in gloss [COLOUR REDACTED].
That's all for now. Look out for more hot spaceplane action in the near future...®
Bootnote
Here's the now-traditional animated gif of the above team (from L-R Dave Akerman, Rob Eastwood, Paul Shackleton and Claire Edwards) showing off a few sharp moves: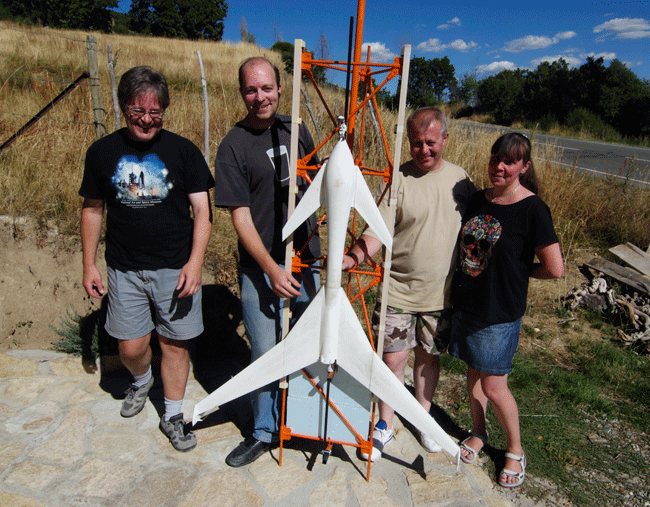 All together now...
---
Further LOHAN resources:
---

Similar topics