Dell has extended its XPS line of "prosumer" notebooks with an 11.6-in model that takes its cue from Lenovo's Yoga tablet-cum-laptop.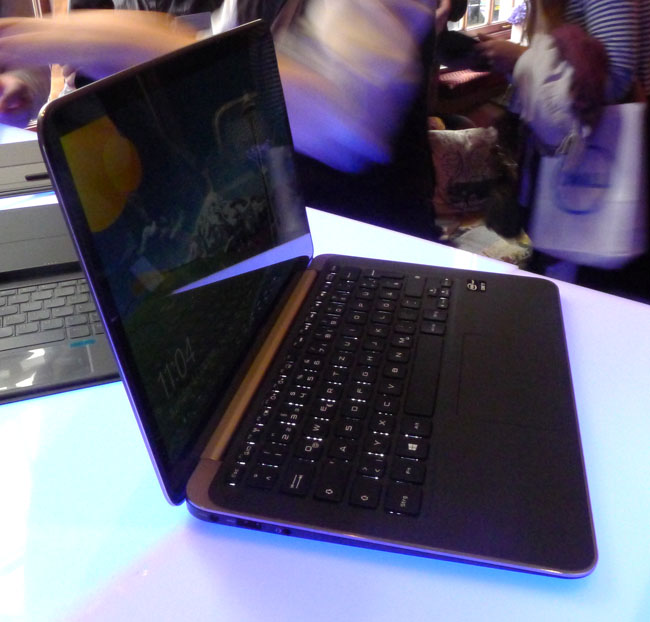 The XPS 11 sports a 2560 x 1440 display
Yes, the new XPS 11 is a notebook with a keyboard hinged to fold right back against the rear of the screen housing, just like the Lenovo machine's does.
Dell staff didn't refer to the Yoga or its manufacturer by name, but they did acknowledge that they weren't the first to come up with this folds-right-back form-factor. However, they did claim that their implementation is better because it's based around a "solid-surface" keyboard not a chiclet design.
The latter, they claimed, is less robust when the computer is in tablet mode: keys can get damaged or knocked off, they insisted. Not so those on the XPS 11 as there are no discrete keycaps.
More impressive is the XPS 11's screen which runs to a 2560 x 1440 resolution. Indeed, Dell has updated its existing XPS 13 and XPS 15 notebooks with higher resolution panels: 1920 x 1080 on the 13-incher and a staggering 3200 x 1800 on the 15.6-inch range topper.
That's a world first, company executives insisted.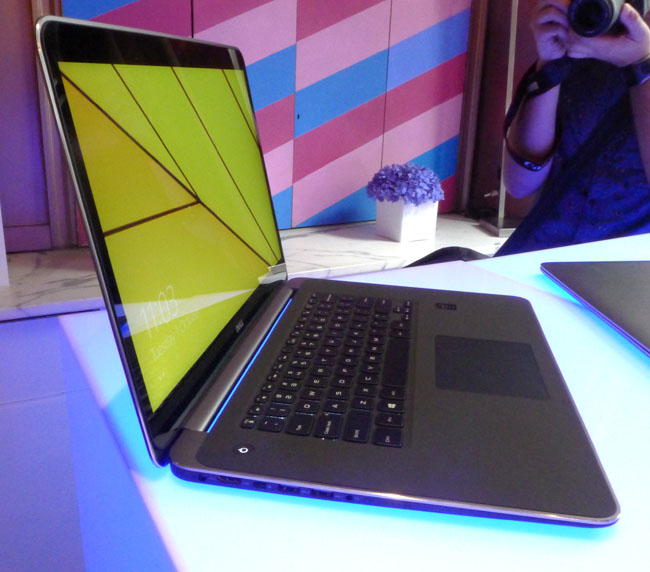 There are 5.76 million pixels on the XPS 15's 15.6-inch LCD
All three machines feature a range of Haswell processors to choose from. As yet, however, Dell hasn't said how much it will charge for them all or, indeed, when they will go on sale. ®